This pale-green creamy soup has a wonderful fresh flavor. It is quick, made with a small list of on hand ingredients – chicken stock, celery, and a handful of almonds, another Little Jewel from my kitchen.
FIFTEEN MINUTE MEALS
I stumbled on this soup from a favorite cookbook, Fifteen Minute Meals by Emalee Chapman, way back in my early days of cooking. My orginal copy was falling apart so I went online and located a used copy and better yet with the author's signature and a sweet message dated 1981-crazy long ago. However, don't let the date of the book fool you, it is filled with little jewel recipes, yes 15-Minute Meals are possible.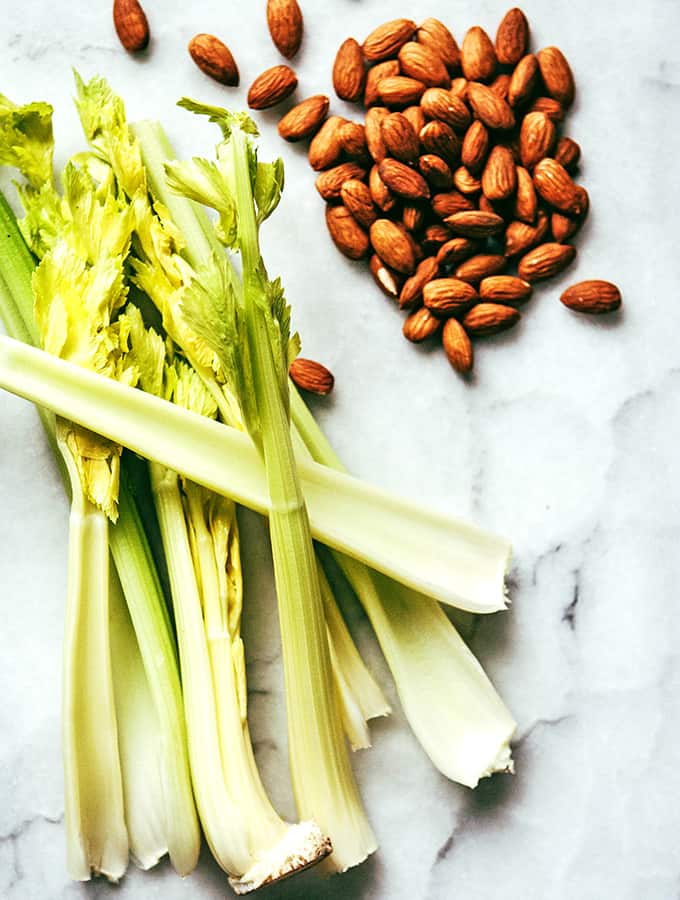 CELERY & ALMOND SOUP
Simply poach the celery with the celery/lovage leaves) in the chicken stock, blend with the almonds and there is it is; a beautiful, pale green soup with delicate white swirls of creaminess produced all in thanks to the almonds. I have served this soup over the years as a light starter, and you can make it ahead.
SIMPLY EVERYDAY BEAUTY
Bijouxs Little Jewels from the Kitchen provides cooks with 500 free recipes to access. Please, if you enjoy my recipes, make sure you sign up for the recipe newsletter to become a confirmed subscriber to make sure you will be included in Bijouxs updates to the blog.
Thank you for your support.
As always, enjoy. B