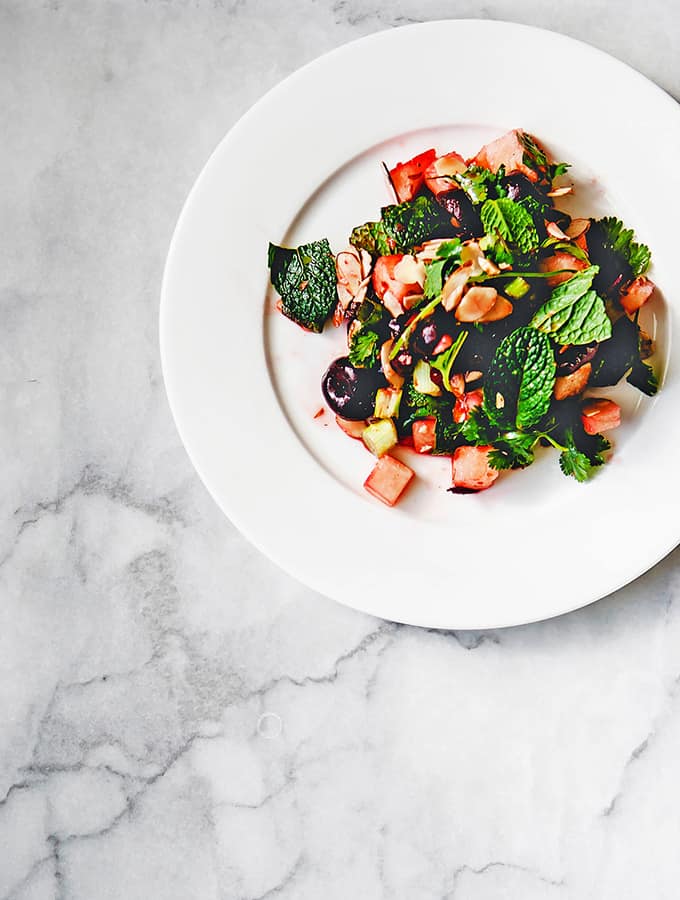 "In the spring, at the end of the day, you should smell like dirt."~ Margaret Atwood.
The delight of stepping out into the garden and snipping fresh herbs, is one of the best garden investments a cook can make. No. 362 Herb Salad with Jicama & Cherries, a salad looking to summer and another little jewel from the kitchen.
HERB GARDEN
Growing your own herbs is a money & time saver in the kitchen, no matter how often you cook. Planting a small herb garden in my new home was top on the agenda. I wanted a small plot that I could manage but would support most of my culinary favorites: mint, cilantro, parsley, basil, tarragon and chives to begin. These herbs tend to be my go to herbs I use daily, so a walk to the garden and a snip I have herbs to finish the dish.
FRUITS AND HERBS
Salads of course are a flexible, healthy meal option as we all know, so expanding the flavor combinations is fun to do. I often just throw together in a salad bowl and hope for the best. I love salads made with fresh herbs, they provide the true food earthy element that eating green provides. The addition of fresh fruits to salads add an additional brightness and it's great to try different components.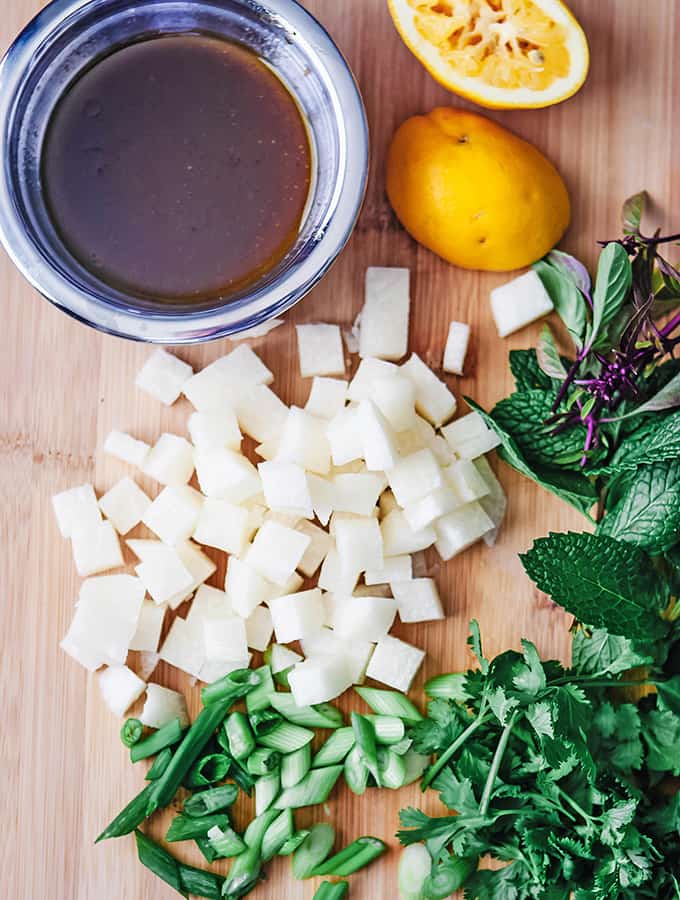 FLAVOR IS KEY
Here bright cherries pop in this salad, bringing their sweet juiciness to the salad. A classic collection of herbs is anchored by the crunch of jicama.
My other favorite herb & fruit salads include Heirloom Tomato, Watermelon & Chèvre Salad, Tomato, Pomegranate & Quinoa Salad, Herb Salad with Quinoa & Mint and L'Opera Salad with Strawberries.
Simply beautiful food for the home cook, Bijouxs Little Jewels from the Kitchen.
As always, enjoy. B