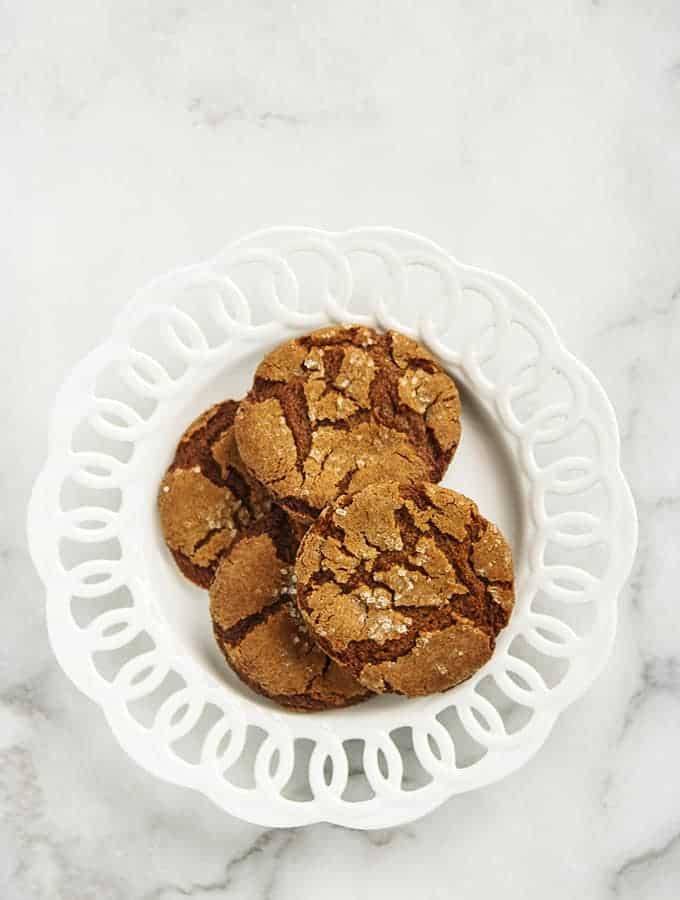 Traditional sweets for the holidays made simple – Christmas Molasses Cookies, a perfect cookie to bake with your favorite little chef – cooking with loved ones, always a little jewel.
'Tis almost the night before Christmas and there is still time to bake a batch of Christmas Molasses Cookies, one of Santa's favorite treats. This little jewel recipe dates back to my teens, that's when I began cooking in earnest and collecting recipes. A good friend shared this family recipe for these sweet, crispy, chewy, gingery crackled bites.
Best of all these cookies are an easy bake. These cookies are great for young cooks, no special equipment is required; a fork and a wooden spoon are all that are needed to prepare the dough. No rolling or cutting needed – the dough in formed into balls, then coated in sugar. Baking reveals the cookie's crackling texture.
As the holidays draw near, I want to say a special thank you to all Bijouxs readers! Thank you for being a part of sharing the little jewels from my kitchen. Wishing everyone a most beautiful holiday season!
As always, enjoy. B