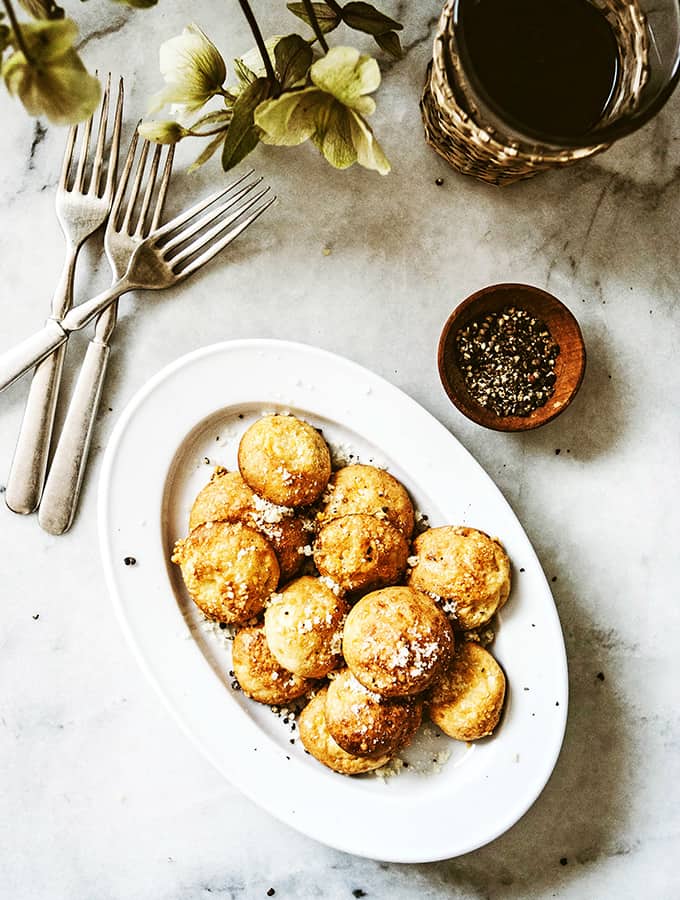 These French cheese puffs are one of my staples with cocktails before a meal. The dough is a simple Pàte à choux, you may recognize it as the dough to make cream puffs and eclairs. Simple French is always a little jewel from the kitchen.
BEAUTIFUL FOOD BY DESIGN
Yes, I am still at work cooking, photographing, and designing cookbook No. 4, Beautiful Food by Design. Simple food is beautiful, especially when presentation is considered.
They say we eat with our eyes and this book is about making the most of the everyday beauty, right here in our kitchens. The table is set with simple white plates, seagrass wrapped glasses and a picked bunch of Hellebores flowers from the garden.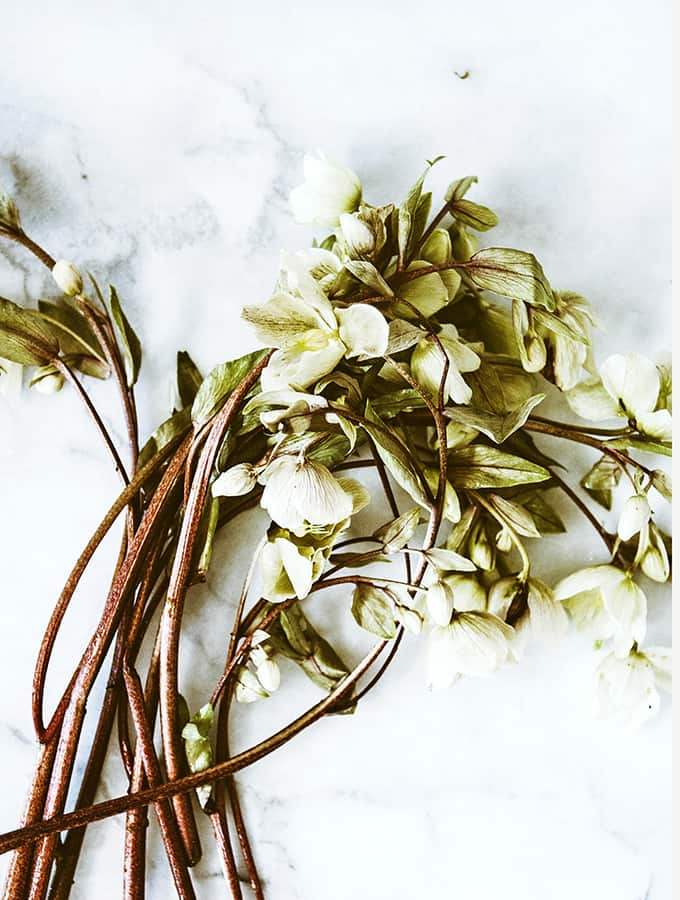 FRENCH GOUGÉRES
This is really the name of a classic French puff appetizer, and so simple to make. The dough is also used to make the well-known pastries such as Creme Puffs and Eclairs. Nothing to fear, this is an easy pastry to make.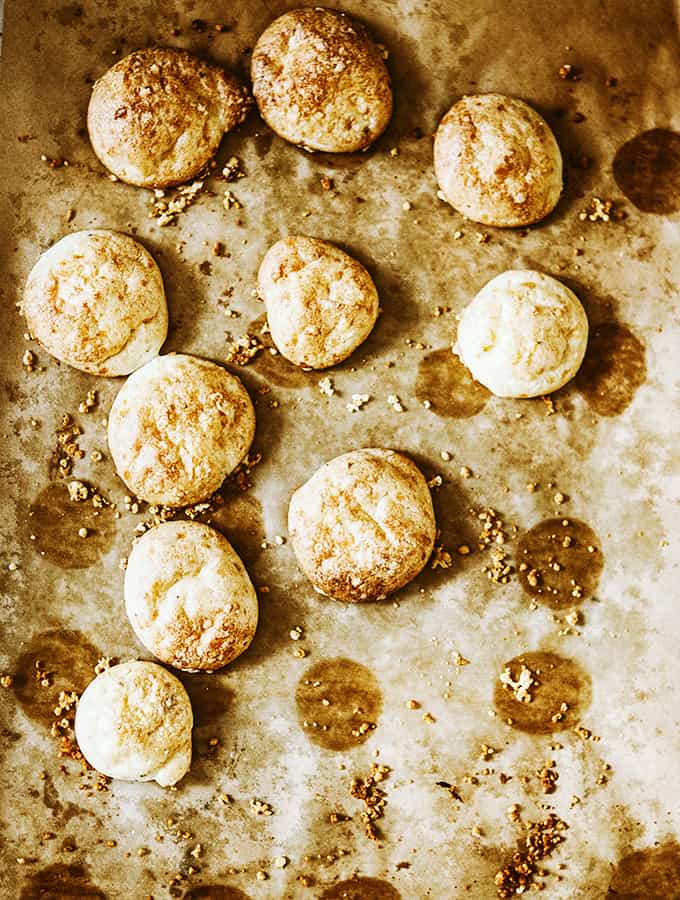 MISE EN PLACE
This is a perfect recipe to think about the art of Mise en Place. It is French cooking term that just means "everything in its place." Having all the ingredients measured out and ready to use in a real time and sanity saver in the kitchen. I always take the time to prep, then come back ready to cook. I use small stainless bowls with lids such as these.
PÂTE À CHOUX
This is the classic pastry dough made from nothing more butter, water, flour and eggs. For the dough to rise the high moisture content makes the magic occur. In this version, I have used half milk and half water, although I often just use water.
You begin by scalding some milk & water with butter. Scalding is when a film forms on the liquids, right before the boil. The next step relies on the mise em place, add the flour all at once and stir with a wooden spoon like crazy, until the mixture comes together in a ball.
Next, turn the hot mixture into the work-bowl of a food processor. Withe steel blade in place add the eggs, cheeses and pulse until the dough is smooth and thick.
PASTRY BAGS
Another basic along with the prep bowls to have is a large plastic pastry bag fitted with large stainless steel tip. You can pipe to your heart's content with the large bag and tip assortment.
Pipe the dough using a #804 plain tip into 1-inch mounds, giving plenty of room for the puffs to expand and brown. If you don't have a pastry bag, just use a tablespoon and shape into puffs with damp fingers. Tap down the top of each puff lightly to create a smooth top.
HORS´DOURVES
These cheese puffs are a great way to start the meal. They are light a crispy, can be flavored with different cheese and herbs as you like. I love the salt and black pepper paired with Italian cheeses. You can bake them ahead, freeze and then reheat in 400 degree oven to about 5 minutes until hot and crisp.
Entertaining for the holidays, always a little jewel in the kitchen.
As always, enjoy. B