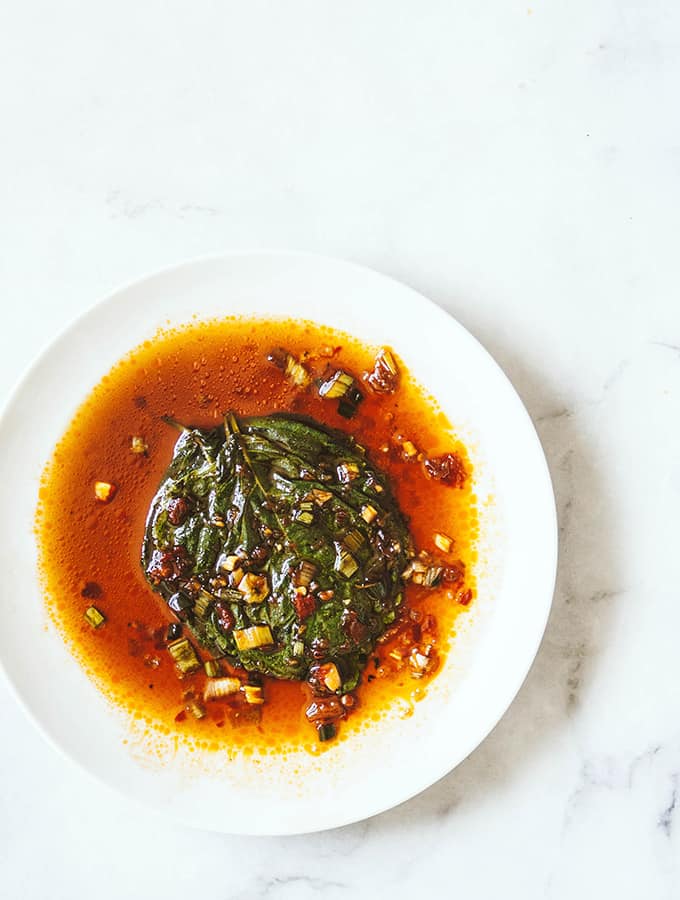 Fresh from my garden, a beautiful Korean dish made with Perilla leaves soaked in a soy-based marinade, then wrapped around steamed rice-sampling new cuisines is a little jewel.
MARINATED PERILLA LEAVES
Here on my Bijouxs website, I often sample all kinds of cuisines and share the recipes. These marinated Perilla leaves are a Korean treasure. I stumbled upon the plants at my garden center, seeking Asian greens to grow. I came home with the plants and began to research recipes using the leaves. I came upon Korean recipes using the leaves, often marinated and served with streamed rice. My love of sushi lead me to sample this recipe.

PERILLA LEAVES
Having never grown the plant before I did some research. Perilla is an annual, related to the mint plant, sometimes known as Shiso. The leaves can be used raw, in a stir-fry or used to wrap rice or meats. The plants thrived in the spring season, since it is an annual, you will need to replant it every year. The leaves will get large, sturdy and are highly aromatic, with notes of basil and mint. They are perfect for wrapping rice and meats.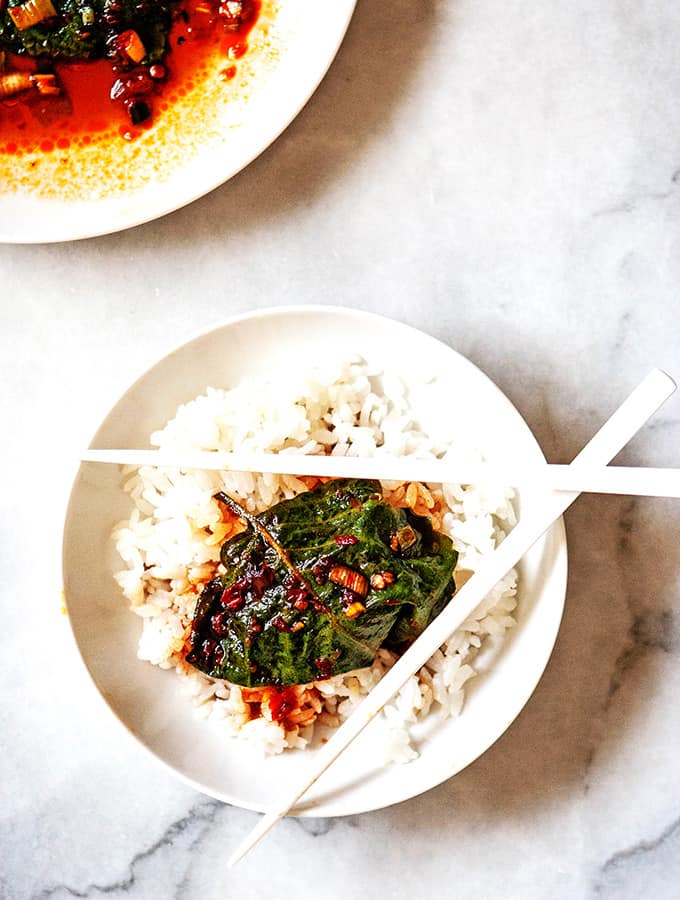 MARINATED PERILLA LEAVES WITH STEAMED RICE
The recipe is simple to create once you have the ingredients, the leaves being the number one required. A simple soy marinade is mixed and layered with the leaves. They are placed in a container overnight. I placed the about leaves in shallow bowls for individual serving. Steamed rice was on the side, available to wrap with the leaves. To even out the meal, I purchased some marinated Korean short ribs and grilled them on the BBQ. Needless to say the meal was winner.
Exploring the wonderful world of cuisines is always a little jewel.
As always, enjoy. B