Sheet Pan Buttermilk Brownies are known by many names, they are tender & rich and mix together in a flash. Pack up the newest Little Jewel from the Bijouxs Kitchen.
BUTTERMILK BROWNIES
This recipe, like almost all of the lttle jewel recipes, have been shared by generous friends-recipes many times removed from the orginal, re-worked, re-named, then taking on a life of their own, as is the case with Sheet Pan Buttermilk Brownies.
The origin of this recipe seems to be linked to a recipe for Texas Frosted Brownies-my co-workers who had been making this recipe for years, drummed up the recipe for me after I feel madly in love with them at a staff party.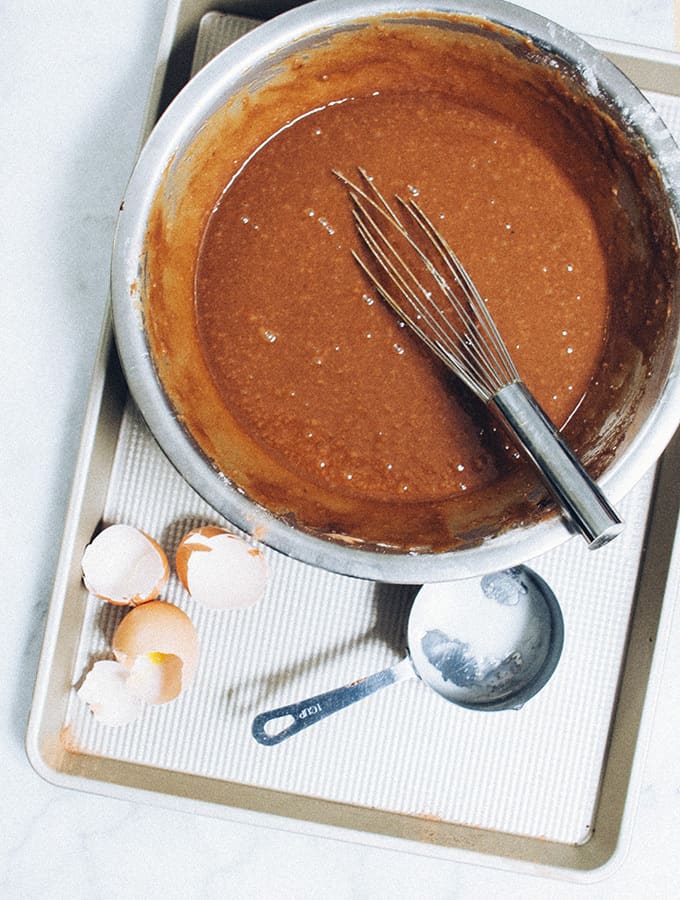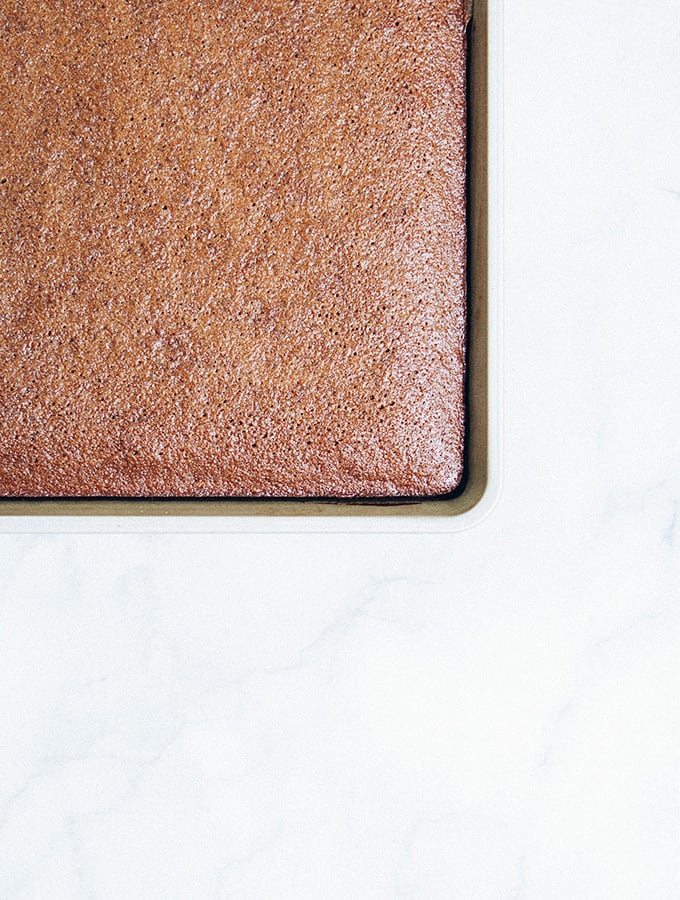 FROSTED BUTTERMILK BROWNIES
Super easy to bake the brownies in a 13×17.8 sheet pan, simple and this ensures a thin brownie, just enough to equal the frosting; almost equal parts with the brownie. The buttermilk is an important ingredient, creating an added richness to the batter and be sure to use real buttermilk, which I wrote about in Mary's Buttermilk Raspberry Dutch Baby.

COOKBOOK No. 3 THE BEACH HOUSE
After three big moves in a 1 1/2 years, finally I am home and at the the beach. Perfectly poised a couple miles from the shore, the smell of the cool salt air comes in with onshore breezes. Back to cooking, writing and working on book No. 3 The Beach House. These Sheet Pan Buttermilk Brownies are a preview from the book. So easy to bake in a summer rental, then just tote the sheet pan down to the beach and enjoy.
PS. No. 2 From the Garden Cookbook now in print-> here
It takes sooo… long when you create all parts of a book yourself, but I would not have it any other way. It's all about the process.
SaveSave
SaveSave
SaveSave
SaveSave
SaveSave
SaveSave
SaveSave
SaveSave
SaveSave
SaveSave
As always, enjoy. B