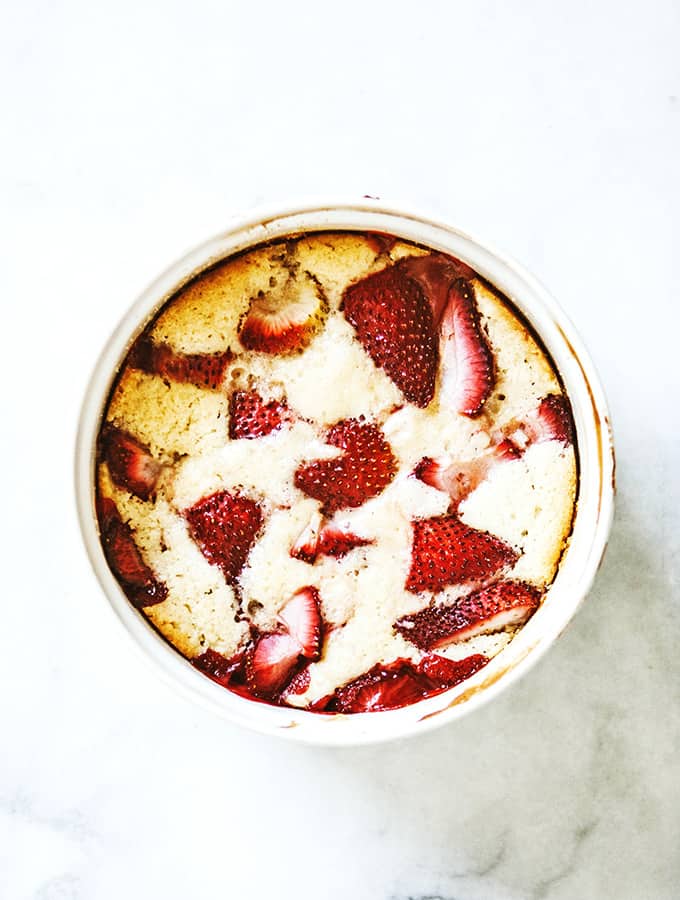 Simply pour the batter into the baking dish and top with your choice of sugared berries, pop in the oven and VOILÀ, a little gem of a cobbler.
CABIN COOKING
This cobbler recipe has been a Bijouxs Basics favorite since a dear friend's Mom shared the recipe with me so many years ago. While staying at a classic lake cabin in the Northwest, all the food served tasted amazing. The out-of-doors, fresh air, and clean sent of pine made this vacation perfect.
BIJOUXS BASICS
I love this recipe, so basic. A simple batter is poured over your choice of sugared berries. I featured this recipe in my No. 1 Family & Friends Cookbook, recipe #19. I made with with blackberries, but here I went with local strawberries.
STRAWBERRY COBBLER
I like making the cobbler in a tall-sided souffle dish. This creates a dense, soft cobbler. Served using an ice cream scoop to create the servings, and of course topped with vanilla ice cream. Warm from the oven, the cobbler is almost like a strawberry shortcake, bursting with fresh strawberries.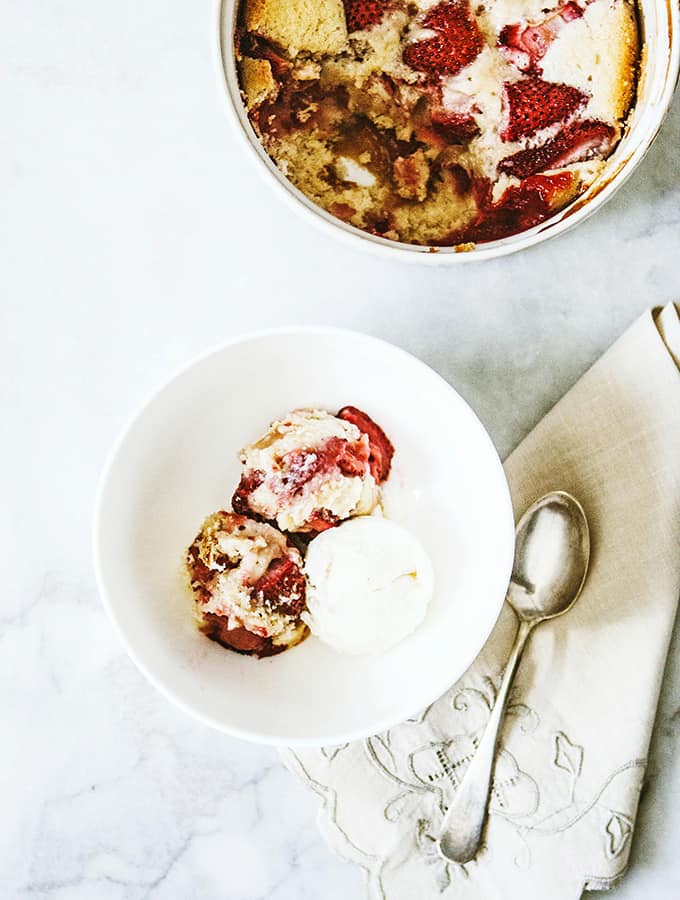 Strawberry Cobbler, Bijouxs Basics.
As always, enjoy. B