THIS TART! Back in L.A. and my cookbooks finally unpacked, it's time to cook some of my favorite recipes. Today, from the famed Lucques Restaurant, Fig & Almond Custard Tart–get ready to be wowed by delicious.
Last week admired Gjelina was on the blog, today a recipe adapted from a long-time favorite and admired chef Suzanne Goin. My first trip to Lucques Restaurant was back on 2009. I was working as a personal chef and just about to launch Bijouxs Little Jewels from the Kitchen. Yes, the meal was memorable and I have the menu tucked into my cookbook, a reminder of a lovely meal.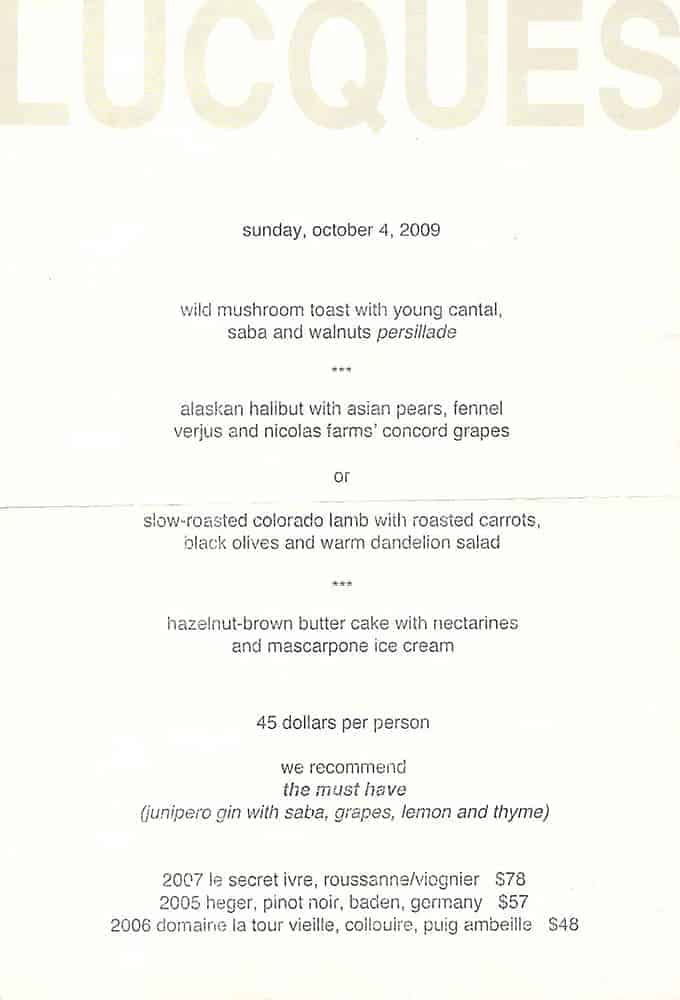 THIS TART! Yes, an wonderful take on a fig newton with a creamy custard filling and crunch from toasted almonds–what is not to love? The simple flavors from a childhood favorite, all grown up. Of course, I got a bit over excited to start cooking again and fresh figs have not come into season. Never fear. I reconstituted dried black mission figs, and I must say it was still a very good version of the tart. Other changes to the recipe included using good ready-to-bake pie crust, vanilla bean paste, and alas, no cognac. This simplified version of the tart was still amazing. Served with home-made crème fraîche, I kind of made up for all the ready made parts.
Simple flavors, delicious with a Sunday Supper at Lucques.
As always, enjoy. B