A summer evening outdoor concert spurs Bijouxs Basics. Working as a personal chef I had the opportunity to prepare meals for the most amazing families, many of which I still count as friends. An impromptu evening with such a former family, along with plenty of catching up, reveals a most requested Bijouxs, the house vinaigrette, and after all, Bijouxs is all about sharing the little jewels.
FRENCH TARRAGON SALAD
Count me lucky, but during my 7 years working as a personal chef I had the opportunity to cook and spend time with some really amazing families, no two alike, yet all shared a wonderful kindness and warmth with me, their humble chef. I prepared a variety of meals, cooked with many different food needs in mind and even had the opportunity to plan and prepare meals for some very important family celebrations. I always have to say I am so lucky.
Most days I would prepare family food favorites and my Bijouxs house creamy mustard vinaigrette was a staple, a little jewel often left behind in the refrigerator for a meal and beyond. The original dressing was born during the beginning of my food life, while studying classic cooking and eating my way around every French restaurant I could find.
Please enjoy this French classic. Merci.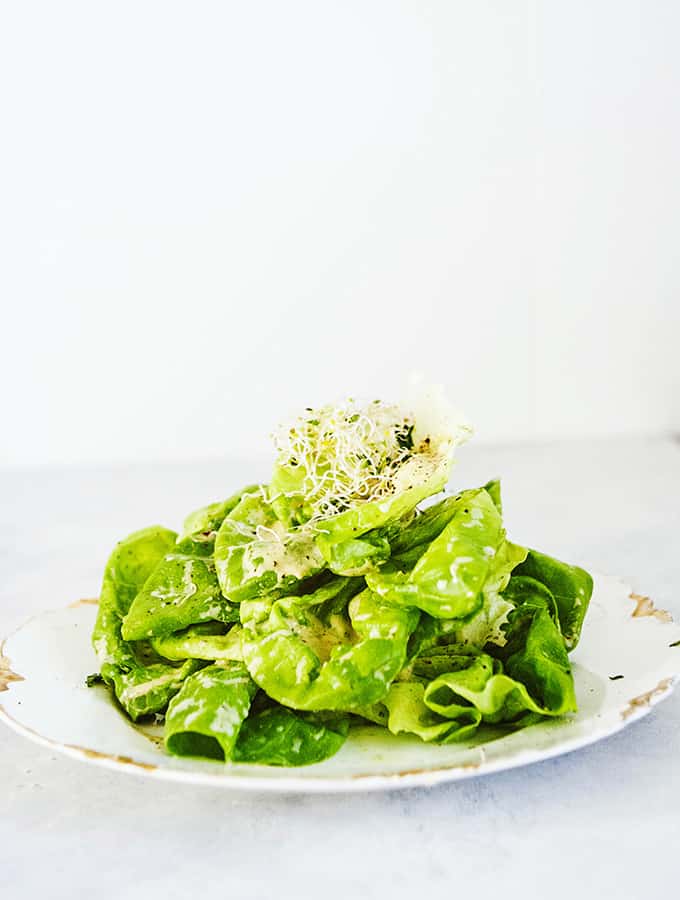 As always, enjoy. B