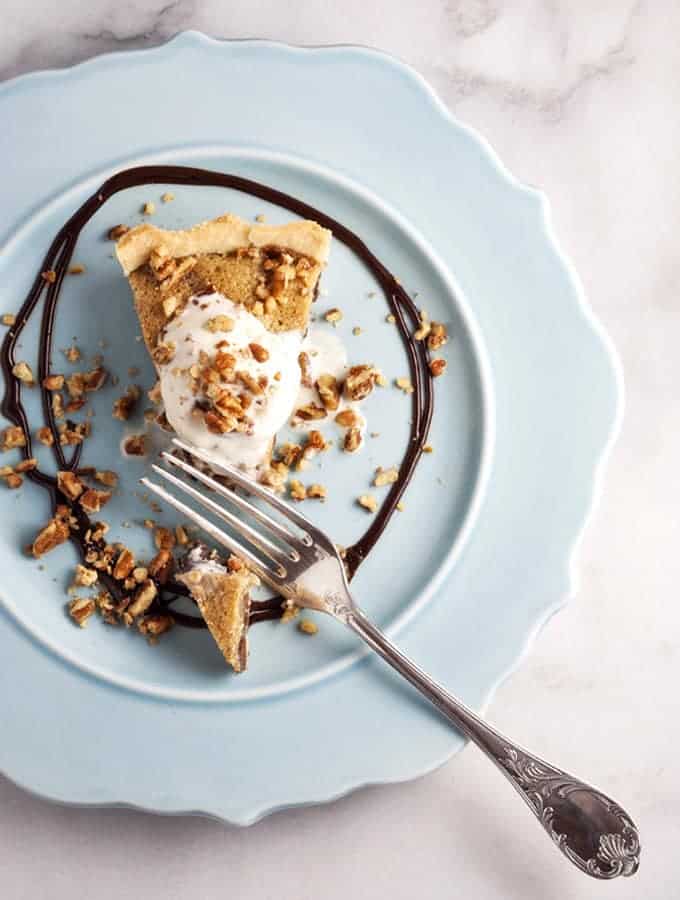 Who wouldn't love a chunky chocolate pie that tastes like everyone's favorite cookie? This easy to bake pie is family-friendly and welcomes kids into the kitchen to help celebrate any occasion. A classic gem from the Little Jewel recipe collection.
This pie was one of the first recipes I slated to be in my cookbook, Family & Friends. A recipe that is the essence of family and friends, especially for the little ones, we all so dearly love. It's a pie I love to bake with kids, it's simple enough for them to join in, then feel such a sense of excitement when the pie emerges from the oven–the joy of cooking! They are also masters at embellishing this little gem, with ice cream and other sundae adornments.
This recipe is available as part of my first digital collection, Family & Friends. I'm so happy to be able to bring you these very special recipes in a lovely digital cookbook format! So practical and portable, 30 recipes–no more than the price of a couple of special lattes!
Now that you have purchased the cookbook, let's stay in touch about the recipes, here in the Cookbook Community. Here's how: recipes from the books will have a post page, like this one, where I will give some recipe background, extra tips, with comments from readers–so many of you add your own wonderful signatures to the recipes, it's great hear what you are cooking up!
I hope you are enjoying our beautiful new website, purchase and enjoy the lovely new cookbook, and will be a part of the Bijouxs Cookbook Community-it's an exciting New Year. Thank you so much for supporting Bijouxs!
As always, enjoy. B