Let's sail away to the Greek Islands – sounds great, and it will only take 15 minutes. Greek Lemon Chicken transports your taste buds to the warm sunny islands any day of the week – a travel inspired little gem.
My little jewel collection of recipes that I bring to you is anchored by a group of all-time favorites – the go-to, 'I know 'em by heart' recipes – Greek Lemon Chicken is one. A true gem, collected during a long-ago week of sailing around the beautiful Greek islands.
Life aboard the 32-foot schooner meant spending days gliding on azure blue seas, pulling into snug island harbors for waterskiing and swimming, and ending our days with a convivial dinner topside. Amazing sunsets were always served.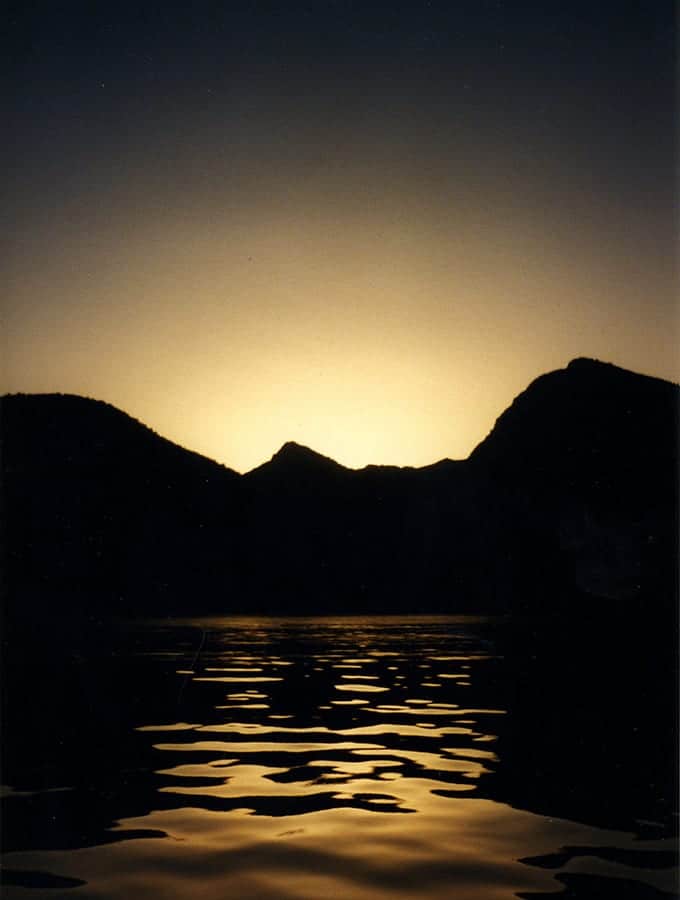 Meals prepared by the cook aboard the boat were terrific and all prepared in the smallest kitchen I have ever seen! So, there goes the idea that you need a grand kitchen with all the bells and whistles to create amazing food.
The cook's Greek Lemon Chicken was a favorite, so she invited me into the kitchen (although we both barely could fit) to see how she prepared this simple gem. After sautéing the chicken, a simple, sweet-tart, buttery pan sauce quickly comes together; an ample dose of garlic, a subtle kick from red-pepper flakes, along with a generous squeeze of fresh lemon juice and zest to keep the pan sauce bright.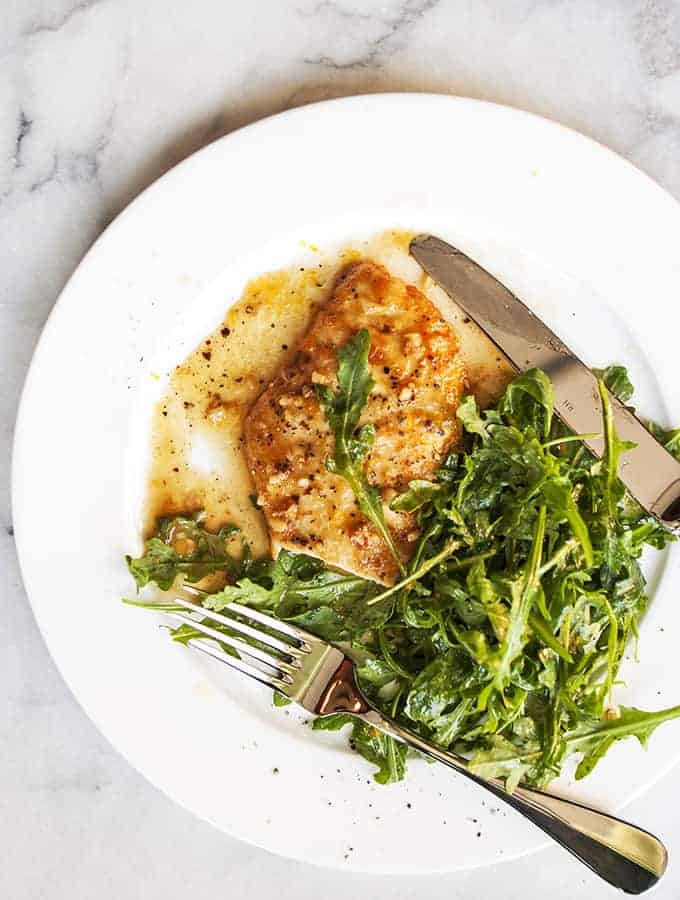 The recipe only takes about 15 minutes to prepare, making it a great weeknight dinner. I often expand the recipe, making it for a crowd by using chicken tenders and serving forth a large platter of Greek Lemon Chicken family style, along with plenty of steamed rice and a big green salad.
I treasure this little jewel of a recipe – sharing a taste from the beautiful Greek Islands.
As always, enjoy. B