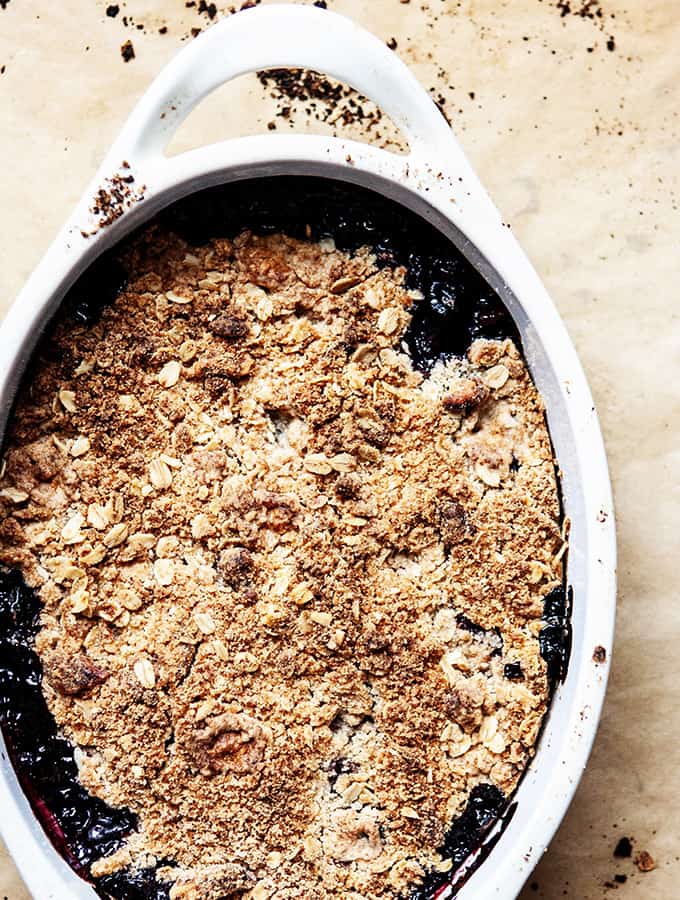 Summer fruits are the star in my Very Berry Crisp, a Bijouxs Basics Recipe from the Little Jewels Kitchen.
SUMMER FRUIT
Fruits  abound this summer season and I found myself with flats of mixed berries picked up by a friend at a farm stand. It was clear a summer fruit dessert was on the menu. 
FARM STANDS
Now living along the Central Cali Coast, the roads meander into fields and farms dotted with small fruit stands along the highway. I always stop to see what delights are available. Recently I was gifted flats of berries from our local growers, some of the very best berries that end up all over the country.
BIJOUXS BASICS
As most of you know by now, I believe in the beautiful food all around us, right here in our kitchens. My Bijouxs Little Jewels recipes are ones you can create easily in your home kitchen; no specials skills are required.
SUMMER BERRIES
The recipes works well with a single variety of berry or mixed varieties as the recipe here. Grab the best berries you can find to create the filling, top with the simple classic crisp topping of oats, sugar, walnuts and some spices. Bake until bubbly and crisp on top, serve warm with a scoop of really good vanilla ice cream, or gelato, my favorite. Savor the season.
As always, enjoy. B