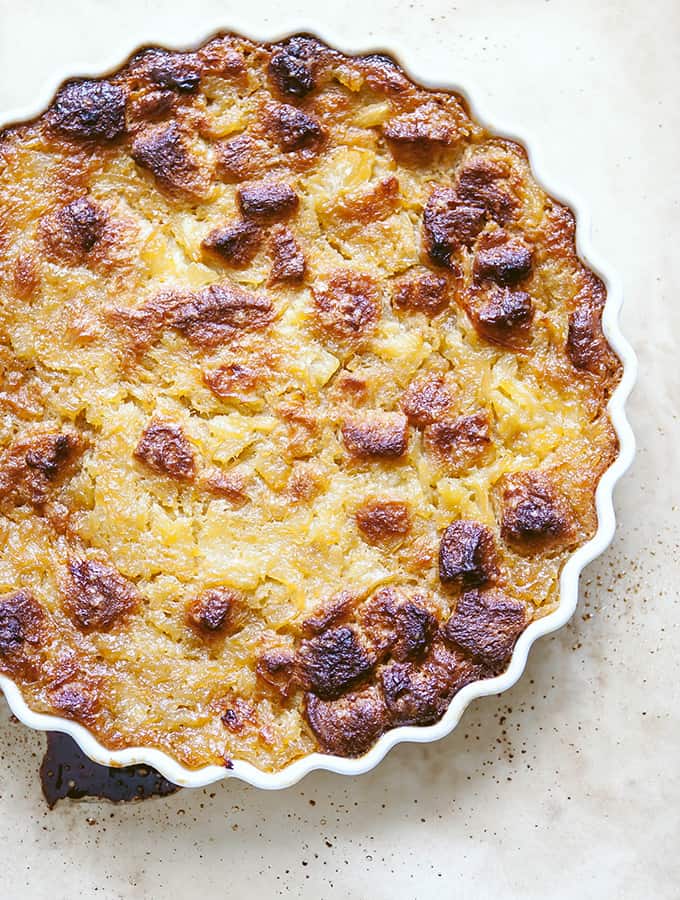 The Beach House, a place to unwind and everyone to kickback. Simple in the kitchen with this classic Scalloped Pineapple-just 5 ingredients, all at the supermarket-Volume No. 3 The Beach House cookbook preview.
Volume No. 3 THE BEACH HOUSE
Here is a preview recipe from the upcoming  Volume No. 3 The Beach House. (I promise I will get this cookbook out) I have been pulled aside by that thing called "life" and have been unable to complete the cookbook. Boy, I am very close, thank you for your patience.
SCALLOPED PINEAPPLE
Photography for the cookbook yielded this Scalloped Pineapple recipe. I could not wait to share, after all it is summer. This recipe has been around for eons, and maybe a bit forgotten, but I love it dearly. A perfect example of old-fashioned desserts, simple and sweet! I searched for the recipe's origins but could not locate any information, if anyone knows any history of this recipe please share.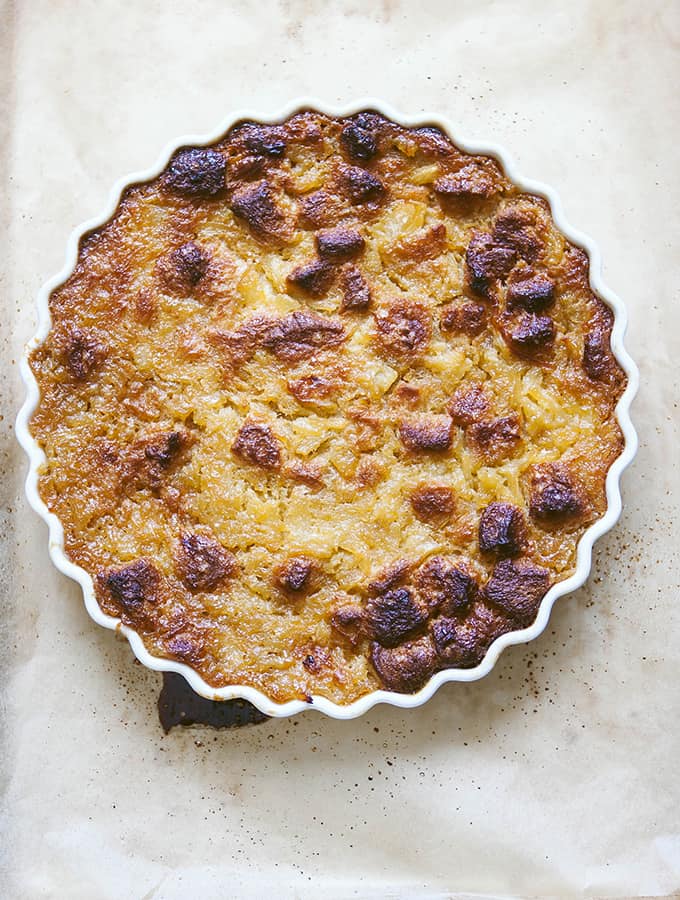 You will find this recipe in a million different iterations, but I think this version sticks close to the original. Like many older recipes, this one is sweet, but somehow the sweetness suits this dessert. I use tubinado sugar, which is golden brown with larger crystals, but regular cane sugar works too. Literally, 5 ingredients stirred together in a bowl and poured into a pan and baked. Cool and served as desired.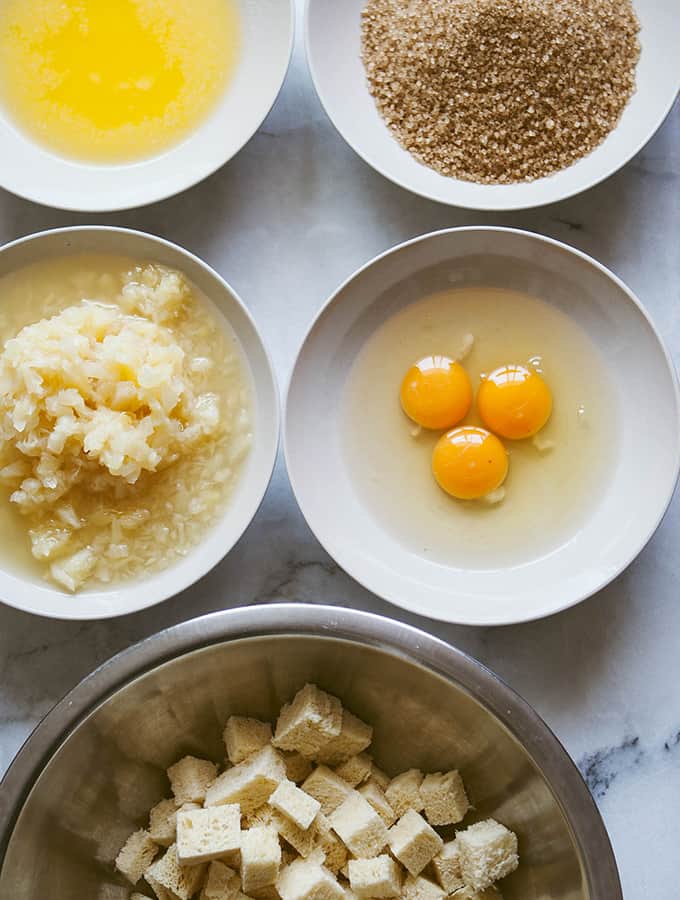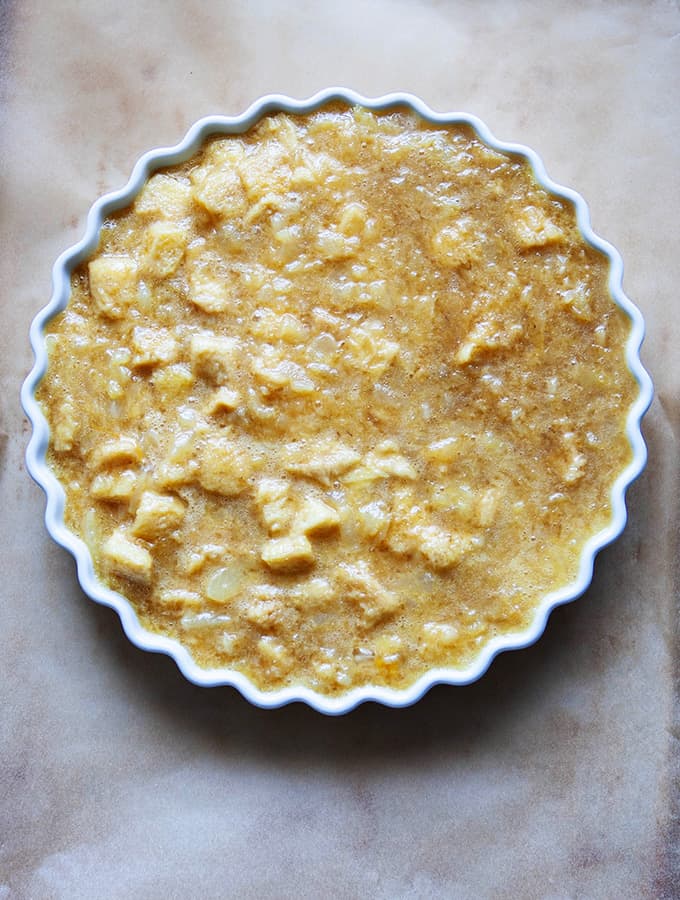 The are serving options of course. Serve warm from the oven spooned into bowls and topped with vanilla ice cream. Another way to serve, which I use, is to cool, cover and chill the pineapple. The pineapple firms up and you are able to slice it like pie. You may gently warm the individual slices and serve topped with pineapple sherbet, which my Grandmother always served.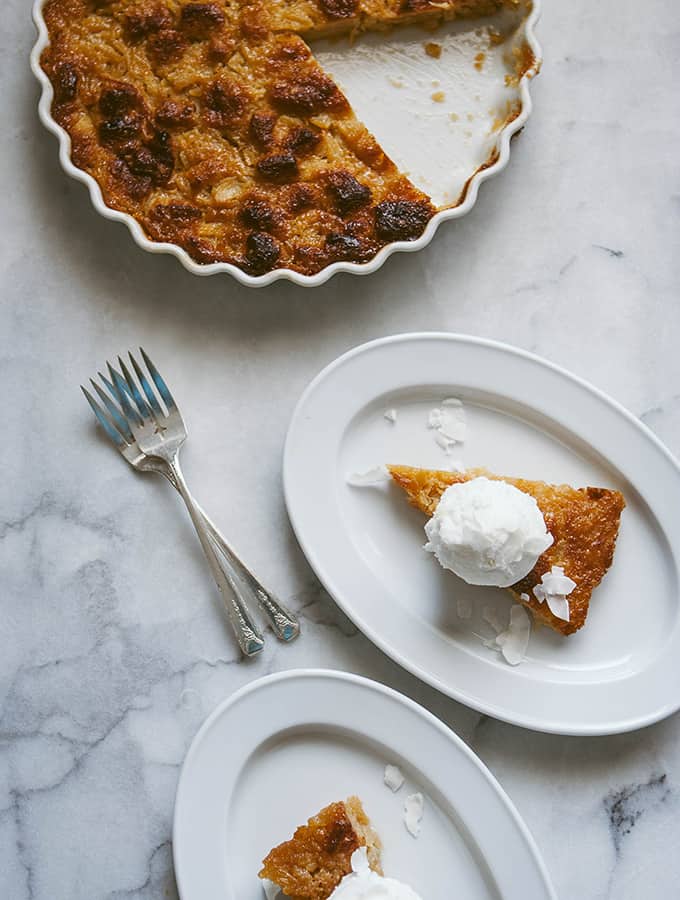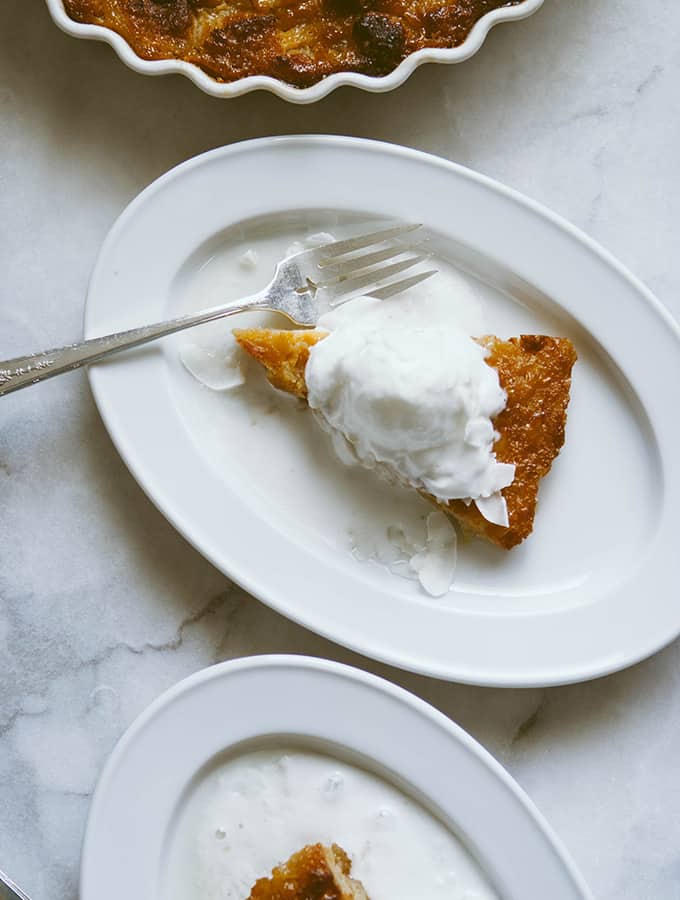 THE BEACH HOUSE
Whether you are on vacation at the beach or anywhere getaway, Scalloped Pineapple is easily replicated in a rental house kitchen. A large mixing bowl and an 10-inch pie pan or 9×13 rectangle baking pan are all that is required. There is always the option of buying an aluminum baking pan at the market, this may be a better option if you are taking it to a shared meal.
I look forward to sharing the completed The Beach House Cookbook with you. I think you will enjoy these simple, and flexible family favorites.
Happy Summer from Bijouxs!
As always, enjoy. B