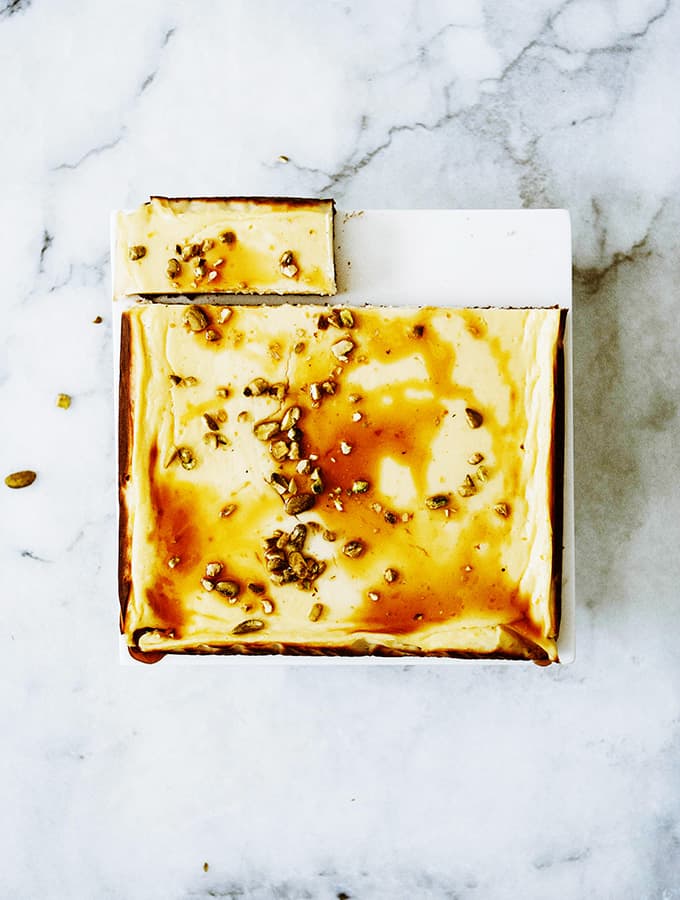 The simplest cheesecake is also one of the best I have eaten. Let's get cooking Labneh Cheesecake with Lavender Honey, a little jewel for your kitchen.
LABNEH/YOGURT CHEESE
I have been making labneh for years, first knowing it as 'yogurt cheese'. Now labneh has entered mainstream cooking with the addition of many Middle Eastern cookbooks, from such chefs as Otttolenghi. A dear friend from Lebanon introduced to me many of their family recipes. In my travels, I sampled a lovely labneh-based cheesecake, much different from the American versions, not as sweet, not as rich, and no sour cream on the top. Perfect for my taste. I was happy to find this recipe similar to the cheesecake I had tasted. I adapted the recipe.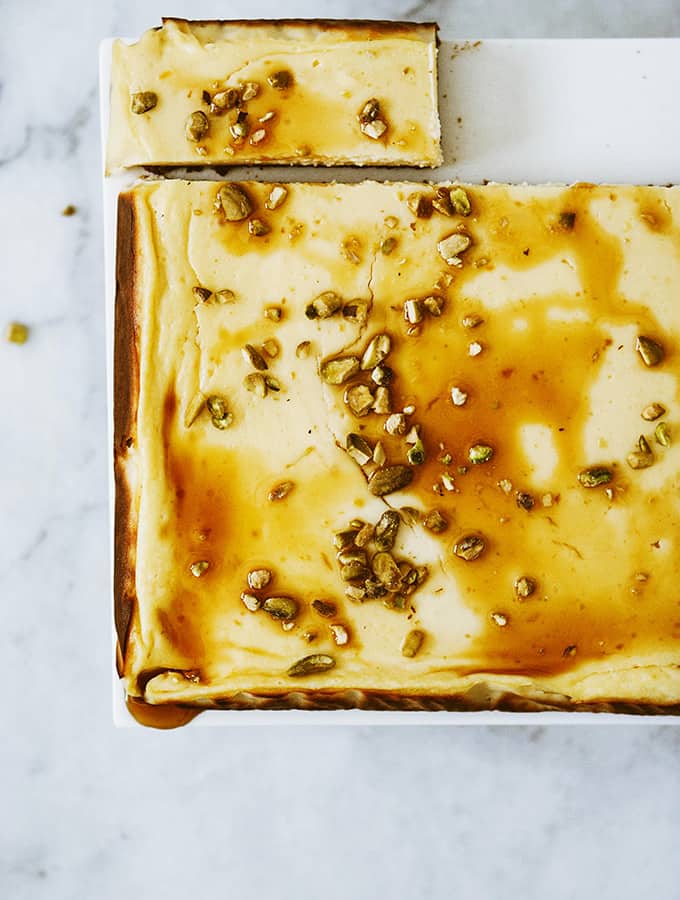 COOKING WITH LABNEH
I have been using labneh in recipes here on my blog, such as Roasted Strawberries with Labneh, On-Hand Panzella Salad and Yogurt with Preserved Lemon. Once you begin making labneh you will find so many ways to use it. A way to make it using this simple yogurt cheese maker, basically you add the yogurt of your choice and let it drain, a thick, creamy yogurt emerges.
LABNEH CHEESECAKE WITH LAVENDER HONEY
The base for the cheesecake is made of graham crackers, which absorb some of the yogurt filling, creating the soft crust–simple. After baking make sure to cool the cheesecake prior to serving.
To top the cheesecake I made my own lavender honey by infusing my favorite honey with culinary lavander flowers and allowing it to infuse for a week or more. Use 1 cup of honey to 2 tablespoons dried lavender (available in gourmet stores or online.) Strain the flowers out of the honey before using. Sprinkle with chopped pistachios, Wonderful.
As always, enjoy. B