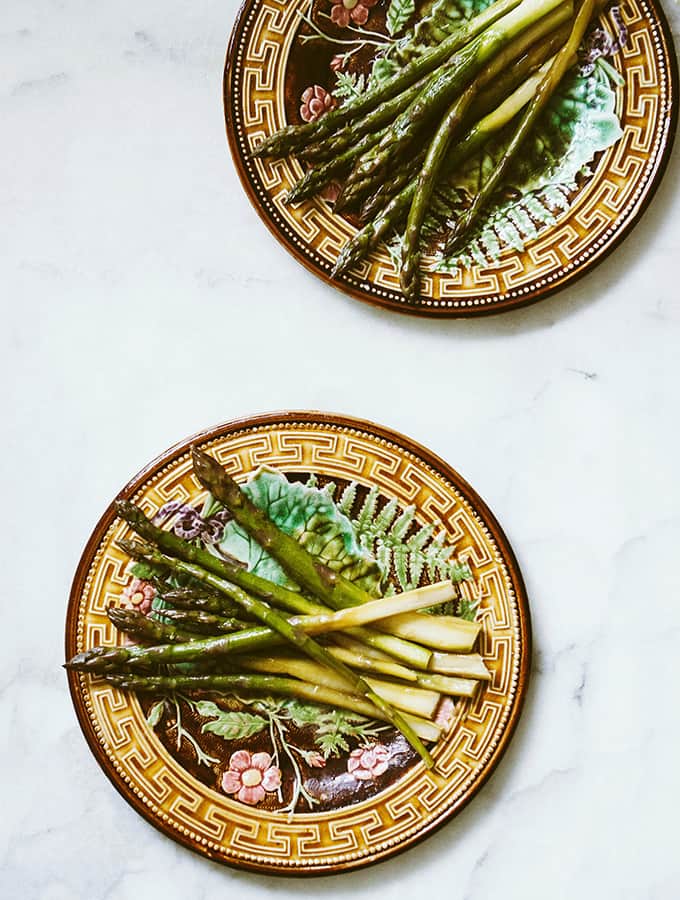 Spring is here, a bounty of fruit & vegetables begins. In spite of my land-locked condition, a small local meat market began carrying fresh vegetables, there I found the most luscious asparagus. One of my favorite ways with asparagus is this recipe via Lee Bailey, a chef whose food and life truly embodied Beautiful Food By Design.
LEE BAILEY
As I matured as a cook it was with Lee Bailey's cookbooks a great influence on my food foundations. Each cookbook is a visual feast, beautifully photographed and styled, yet every recipe is approachable, a perfect companion for the home cook. Being from the South Lee incorporated his relaxed charm to his recipes, many of which were from his family or friends, which creates a comfort in cooking his recipes. I had the pleasure of taking a cooking class and meeting Lee when he was promoting his cookbook Cooking for Friends, I dare to say it was 1992. We prepared his Mesclun Salad with Chèvre Vinaigrette, simple beauty. Lee really is responsible for bringing design style to food photography and cookbook design. This article from Saveur, highlights his legacy. This recipe is from his City Food cookbook.
PAN-STEAMED ASPARAGUS
Lee's method for creating the perfect crisp-tender asparagus with a light buttery sauce is simple cooking genius.The prep time on the asparagus is well worth it. Peeling the rough parts of the spears adds a finished appearance to the dish. I have made this recipe hundreds of times, pairing it with my crispy Italian Chicken Cutlets, one of the frequent requests from my previous private chef clients. I came back to this recipe to pair it for my birthday dinner, in confinement of course, with my Anyday Steak Au Poive.
MY FOOD PHOTOGRAPHY
As always, I bring you the real deal images with the recipes, no messing around to style the shot. I do like you to see the recipe in stages, Here on Bijouxs and on my photography site, I mention PRODUCT, PROCESS and PLATED as my three photography guides. In this case PRODUCT and PLATED tell the story of this recipe. Of course, being a designer the visual integrity naturally extends to my food and recipes. Bijouxs Little Jewels is a site where I am proud to bring you food, for the home cook that is both beautiful and simple.
As always, enjoy. B