SIMPLE. There is that word again and coupled with everyday beauty in the kitchen, another little jewel recipe to share. Marinated Cantaloupe Salad with Honey, Black Pepper & Basil.
Truly, one never knows where we will find everyday beauty. At Bijouxs I am a long-term proponent of "the beauty all around us, right here in our kitchens." Yesterday, I set out to make a SIMPLE salad of a cantaloupe that the green grocer insisted I must try. What ensued are my photos, reminding me to never taking anything for granted.
Cantaloupe are synonymous with summer. Cool sweetness awaits, just slice in half and dig in. As I studied this little jewel, I began snapping pics. How photogenic is the roughly patterned textured skin. Slicing the cantaloupe opened another view of the fruit, seeds and all the wonderful juices.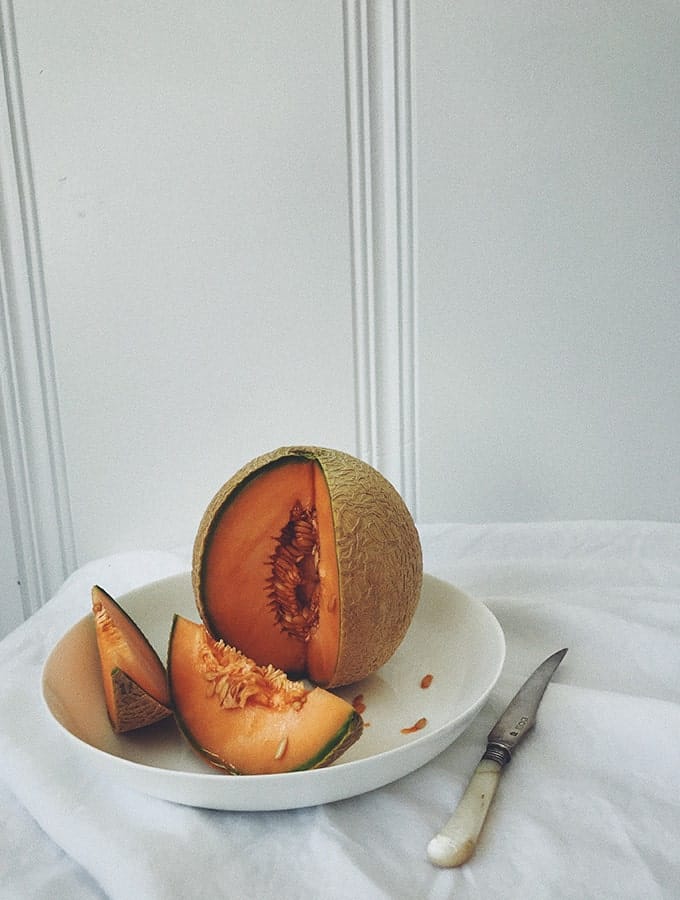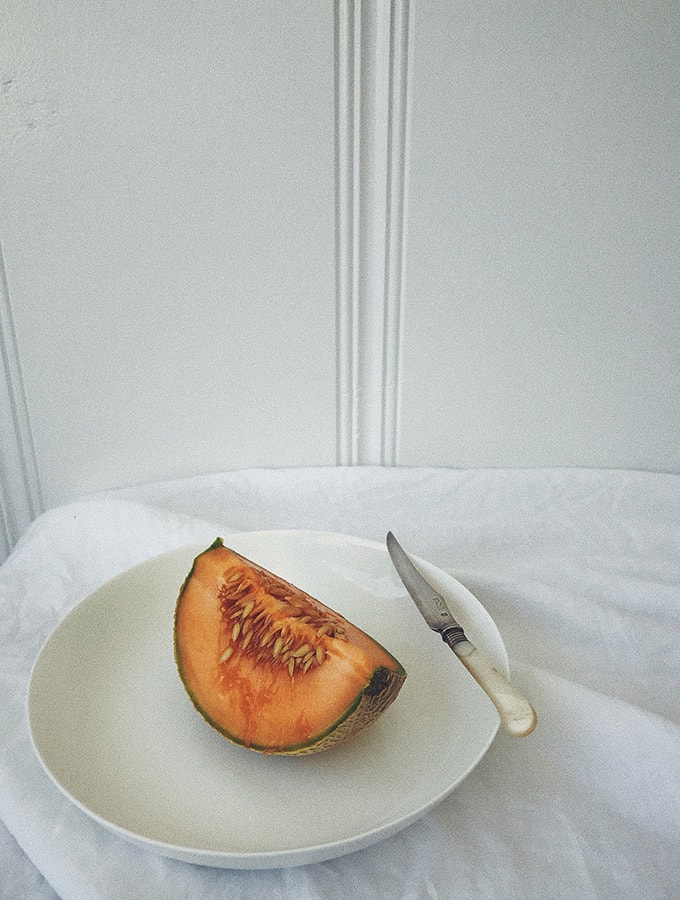 Alas, lost in the move, was my mandoline! To the rescue OXO provided me their Chef's Mandoline, which is now my kitchen staple. Sporting 21 cuts & thicknesses, I can now do those waffle fries I have been dreaming of.
As the day passed, the marinated salad was complete. "Golden hour" was approaching, the light & colors had changed in my tiny little studio. The bowl was now filled with thin slices of crisp sweet cantaloupe, peppery and sweet with a herbaceous note of basil. A true little jewel from the kitchen. Thank you for being a part of Bijouxs!
SaveSave
As always, enjoy. B