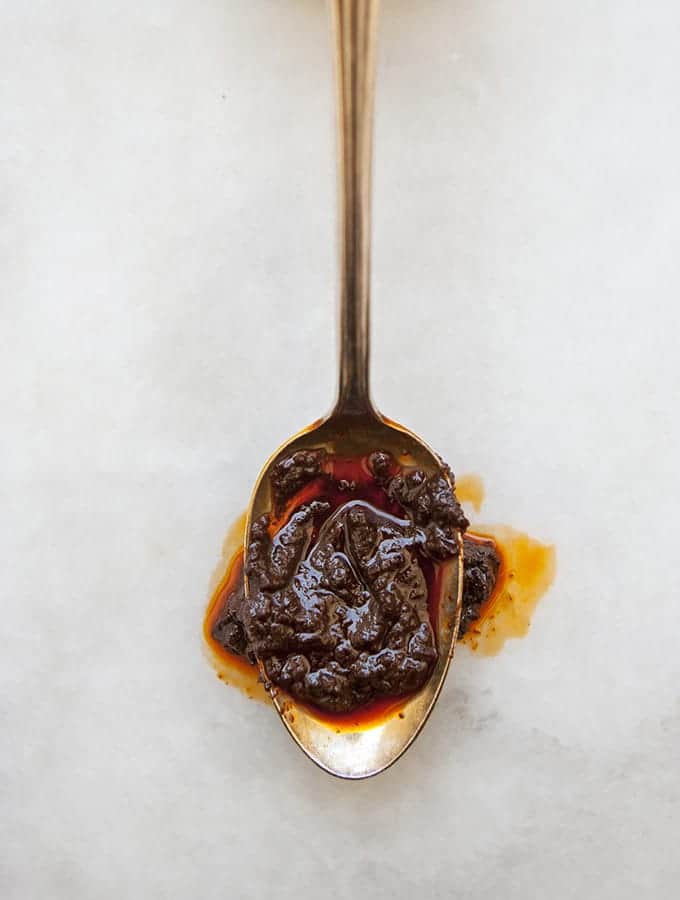 Be inspired. Perform a little kitchen alchemy to create a lovely jar of your own harissa, the spicy, rich and versatile condiment that instantly adds a taste of Morocco – a little jewel to add flavor magic in your kitchen.
I am always inspired by new foods and cuisines. Such it was decades ago when I first sampled the lush flavors and colors of the cuisine of Morocco. A cooking class introduced me to the cuisine and it's been a great friendship ever since. One traditional ingredient is the spicy condiment harissa – generally composed of a mixture of peppers, dried red chillies, garlic, cumin and coriander, tomato purée, salt and olive oil.
Experimenting over the years with a variety of harissa recipes, as there is no one recipe, I have settled in on a variation of harissa from a favorite cookbook, Sunday Suppers at Lucques by Suzanne Goin. This version of harissa is not fiery hot, beginning with a base of milder dried ancho chiles, but gets a touch of heat via my own addition of a dash of garlic chili paste.
Harissa can used as a condiment or as an ingredient in cooking, as you would most any hot sauce – a dash to scrambled eggs, a marinade or rub for chicken, steak or fish, stir into hummus for a spicy kick, or add a bit to tomato sauce for an added depth of flavor. One house favorite is to add harissa to a easy-bake parchment packet of Spicy Moroccan Mussels.
No matter how you spread it, harissa adds a little taste of Morocco in the kitchen – another one of my favorite everyday little jewels. And for more inspiration try making chermoula sauce, another little gem from the collection.
As always, enjoy. B