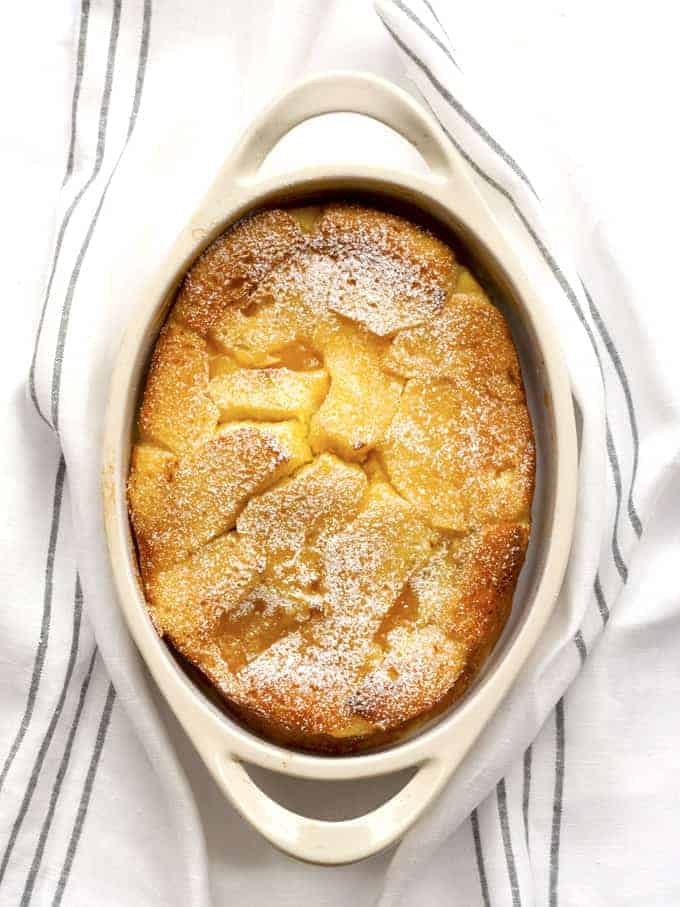 Welcome a new little jewel in the family – Meyer Lemon Bread Pudding – the newest little kitchen gem. Sunny bright lemon joins with the creamy classic comfort of bread pudding. Swaddled in a kitchen towel, the newest Bijouxs makes an appearance.
On recent warm, sunny spring day I had the joy of gathering for lunch with small group of friends to welcome a new little baby to the world. The bright sunny weather inspired a Meyer Lemon Bread Pudding, a simple, classic dessert.
The first step of this recipe is to make the Meyer lemon curd, this should be accomplished 1 –3 days ahead, so it is ready and waiting when you assemble the pudding.
Simple ingredients: a French baguette, milk, lemons, sugar and eggs are the basics needed for the recipe. Assembly is a breeze, bread slices are placed in the baking pan, spread with the Meyer lemon curd and the milk-egg-lemon mixture is poured on top and given time to rest to allow the bread to absorb the milk mixture. Of course, substitutions such as everyday lemons for the Meyers or a great-quality purchased lemon curd will still lend a lovely pudding.
The pudding bakes for 30 minutes covered and 30 minutes uncovered where it then puffs and bakes to a wonderful golden brown. Serve with a sprinkling of powdered sugar and perhaps some whipped cream or vanilla ice cream.
Wrapped in cozy comfort –Meyer Lemon Bread Pudding – welcome this simple little Bijouxs to your kitchen.
P.S. Don't throw out the crust removed from the French baguette – check back later this week for a Bijouxs Bits with a simple treat made from the crust slices.
NEW FROM THE GARDEN COOKBOOK
Now in addition to my digital copy, I am pleased to now offer a print version of Volume No. 2 From the Garden Cookbook. This little jewel volume can be ordered through the Blub Bookstore here. I hope you enjoy the new format.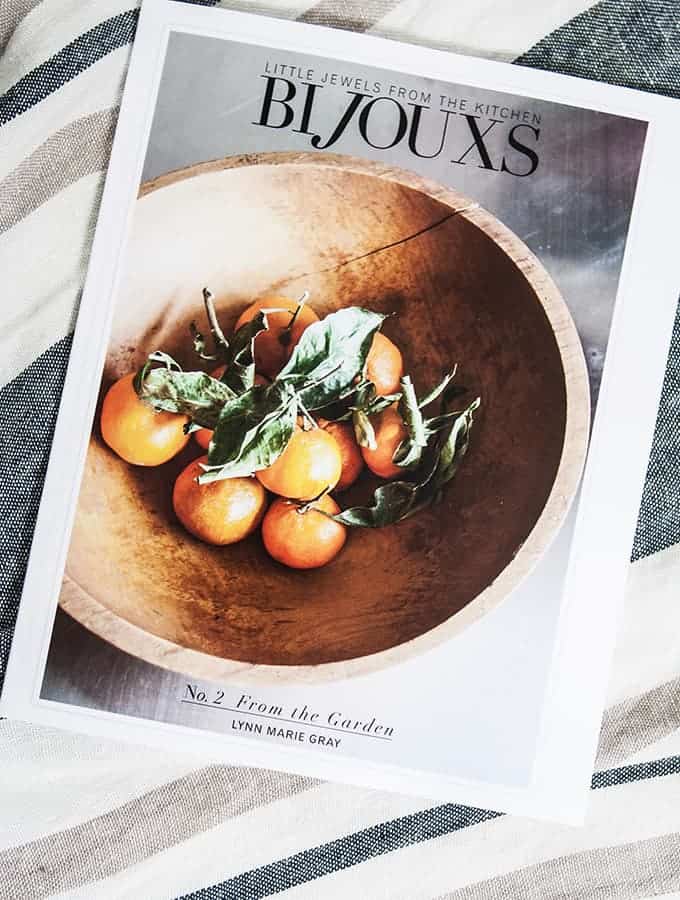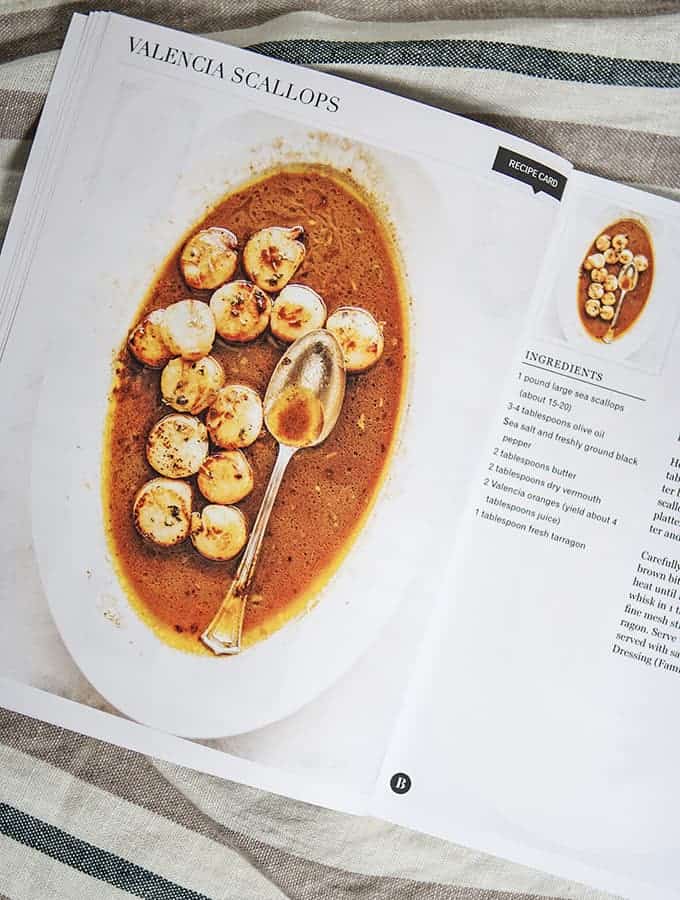 As always, enjoy. B