I am grateful, another Caesar salad recipe. Avocado Caesar Salad is now one of my personal favorites, a new recipe added to the Little Jewels Collection, a healthy take on the classic.
Do we really need another Caesar salad recipe? Although I love Caesar salad, I am a bit picky about the ingredients. I favor the classic, none of the heavy mayonnaise-laden leaves you find most of the time dining out. Of course, my Caesar favorite is mixed table-side, the real deal is still my favorite, but a bit hard to find these days.
A staple Caesar dressing has been the one I featured on my Winter Caesar Salad, always a winner. I also have a lighter more lemony version which is the House Caesar Dressing. So, why would I need another Caesar? Each recipe exhibits subtle taste differences, but all along the similar flavor themes.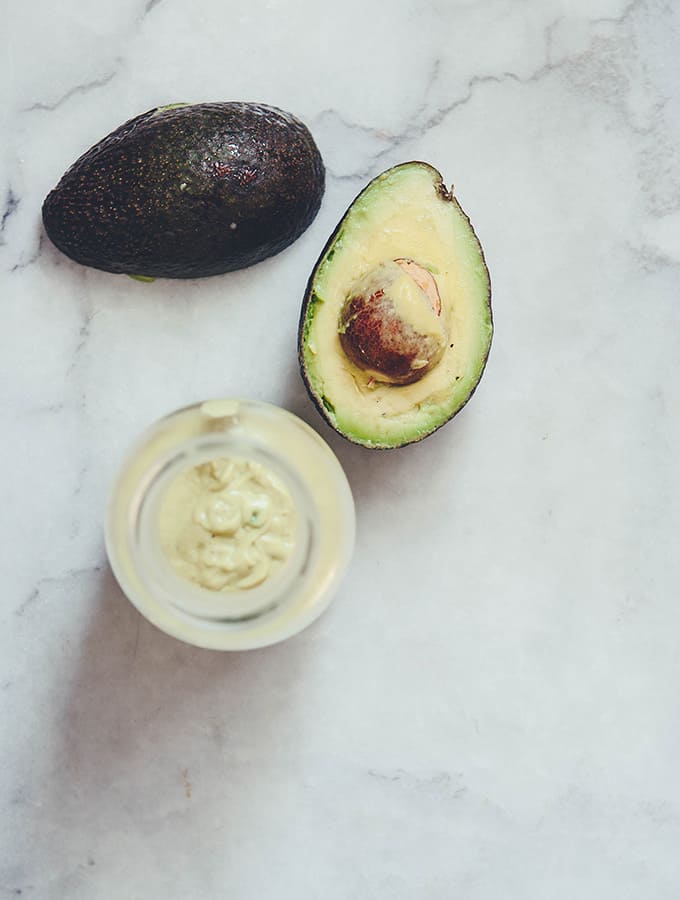 Avocado Caesar Salad brings the needed richness to the salad from the creamy avocado, freshness from lemon, a pop from pepper, and creates a vegan Caesar. Bravo.  I grabbed garden greens mostly from my tiny new raised garden. Dark whole-grain rye bread is seasoned then toasted in the oven for the crunchy crouton finish.
Always grateful in the Bijouxs Little Jewels Kitchen.
As always, enjoy. B