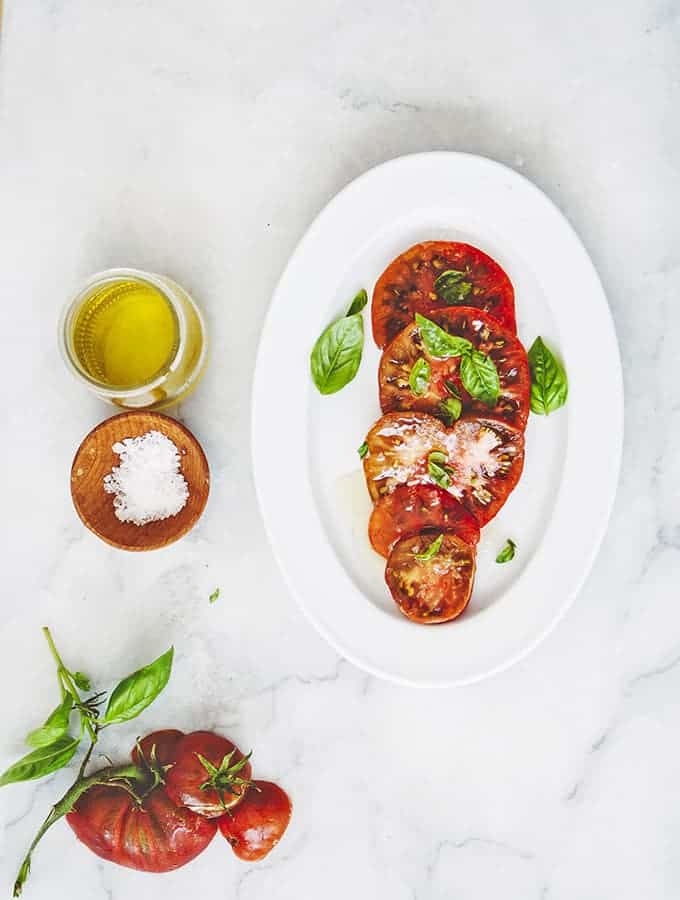 Finally it's tomato season, time to bring out the recipes. Basil goes hand-in-hand with luscious ripe tomatoes, and there is nothing better than fresh basil oil to complement the summer little jewels–SIMPLE.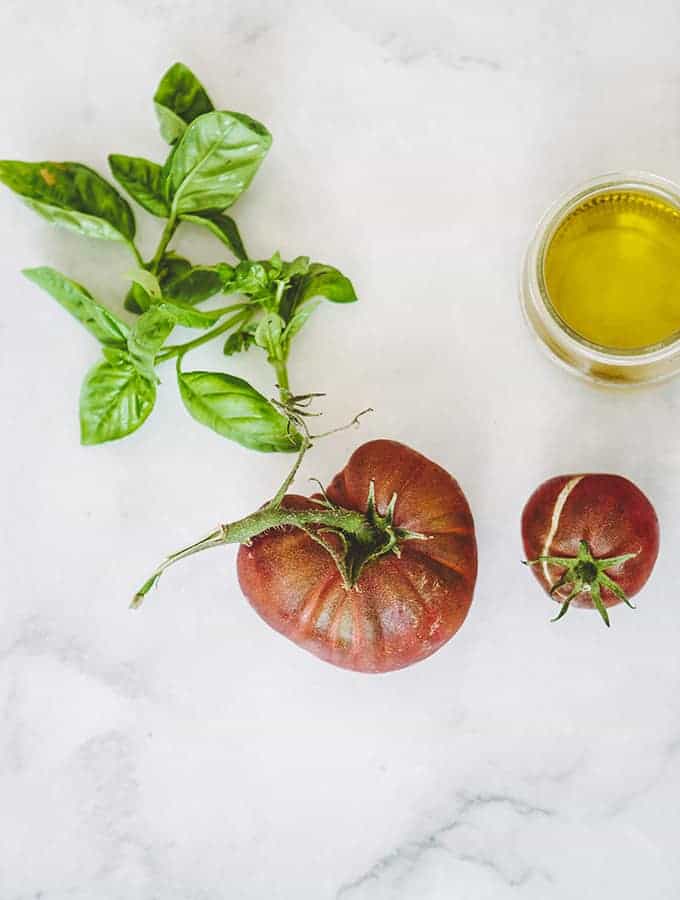 My teeny-tiny new little garden has begun to reward me.  The heirloom tomatoes 'Black Krim' have taken off and Italian basil 'Genovese' is producing a dandy crop. I built two simple raised beds that are filled with rich soil. I am thankful for my wonderful gardner (with me at my first house) back helping me get the garden right.
I became acquainted with the 'Black Krim' variety at Tomatomania years ago. I seem to get a hearty crop and I think is a pretty tomato. The Italian basil in the garden provides me with fresh basil oil (fresh basil oil is easy fix) and plenty of basil for my Stuffed Tomatoes with Basil Sauce and Ma Maison Salmon in Basil Sauce, a couple of my favorite little jewels.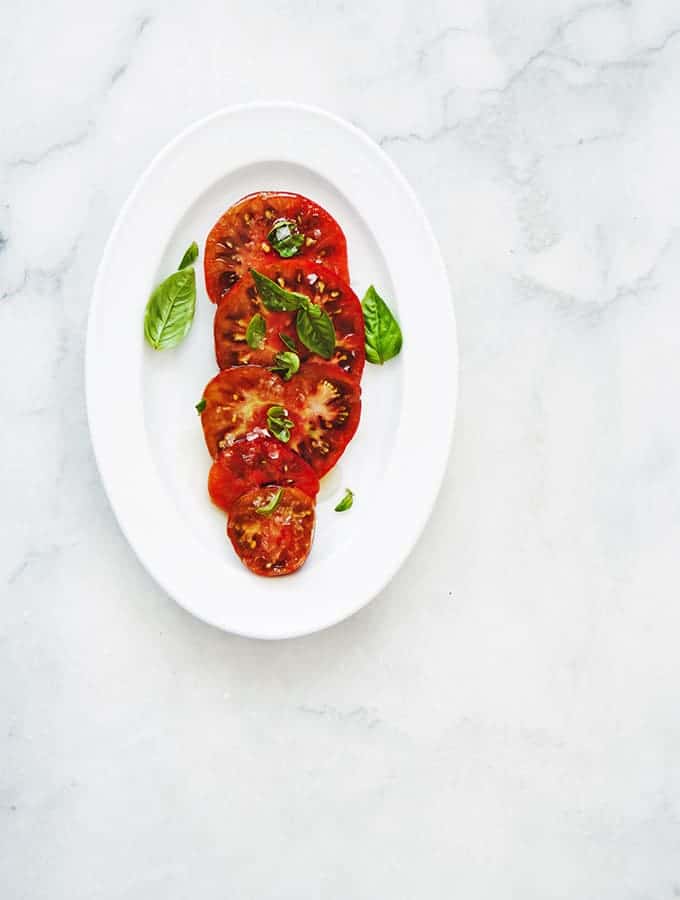 Tomatoes & basil, serving Summer SIMPLE in the Bijouxs Kitchen.
As always, enjoy. B