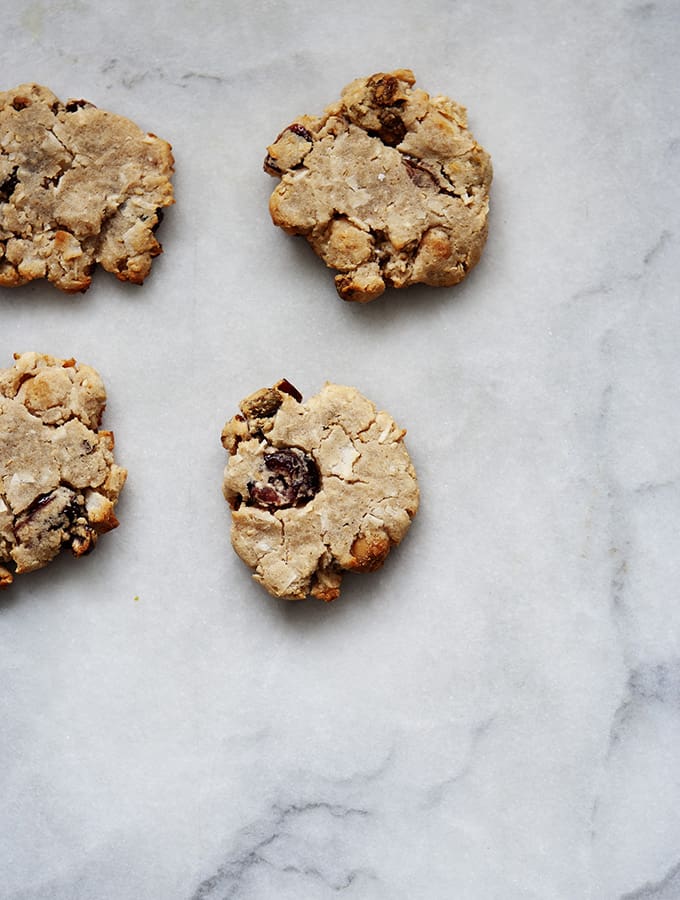 Behold the everyday beauty all around us, right here in our kitchens. Capturing these simple, beautiful moments in my kitchen has been the mantra for Bijouxs Little Jewels from the Kitchen, since its launch back in 2010. Wabi Sabi Miso Fruit & Nut Cookies. Simple, imperfect, economical, and definitely underplayed. The calling cards of Wabi Sabi. So, what is Wabi Sabi?
ABOUT WABI-SABI
The simple definition of Wabi-Sabi is the art of finding beauty in imperfection. It values simplicity, uncluttered, underplayed, and modest surroundings. By simplicity this may mean an economy of things, intimacy, and appreciation of the integrity of natural objects.
I became familiar with Wabi-Sabi and Japanese style during my studies at art school. I was attracted to 'finding beauty in things imperfect'. The book Wabi-Sabi: for Artists, Designers, Poets and Philosophers by Leonard Koren entered my radar. It appealed to me immediately, and since I have also enjoyed his follow-up book, Wabi-Sabi Further Thoughts.
EVERYDAY BEAUTY
I really am a minimalist. For example, the simple black & white design of the Bijouxs website and it's non-intrusive nature. No ads that pop up, none of that irritating marketing; come to my website and relax. The everyday beauty of cooking has been a long held tenant, and I really believe you can achieve this with a minimal, simple amount of effort.
My recipe collection spans 30 years and the recipes I bring you are perfect for the home cook. Some recipes are super-simple, some requiring perhaps a bit more time, but no recipe you cannot master.
I refer to Bijouxs website as "a little black dress." A food website you can count on; easy to use; providing an emphasis on recipes and products with enduring qualities; functional, recipes you can dress up or dress down; and I love to hear from readers who have their own take, you are creating your own Bijouxs: The Little Jewels from the Kitchen that fit you well.
WABI-SABI COOKIES
Wabi-Sabi in the kitchen, it's a great place to start paring down your life. On an everyday basis I cook something simple to savor. I use all my senses to appreciate the food. Embracing a humble look at life, the everyday beauty can shine through.
Cooking with Wabi-Sabi in mind, are these humble, imperfect cookies. Simple in both ingredients and appearance. Wabi-Sabi Miso Fruit & Nut Cookies are not at all sweet, and made chewy with fruits and nuts. A friend described them 'almost a fruit & nut chew'. The inclusion of miso paste adds a salty Unami, with the fruit balancing sweetness.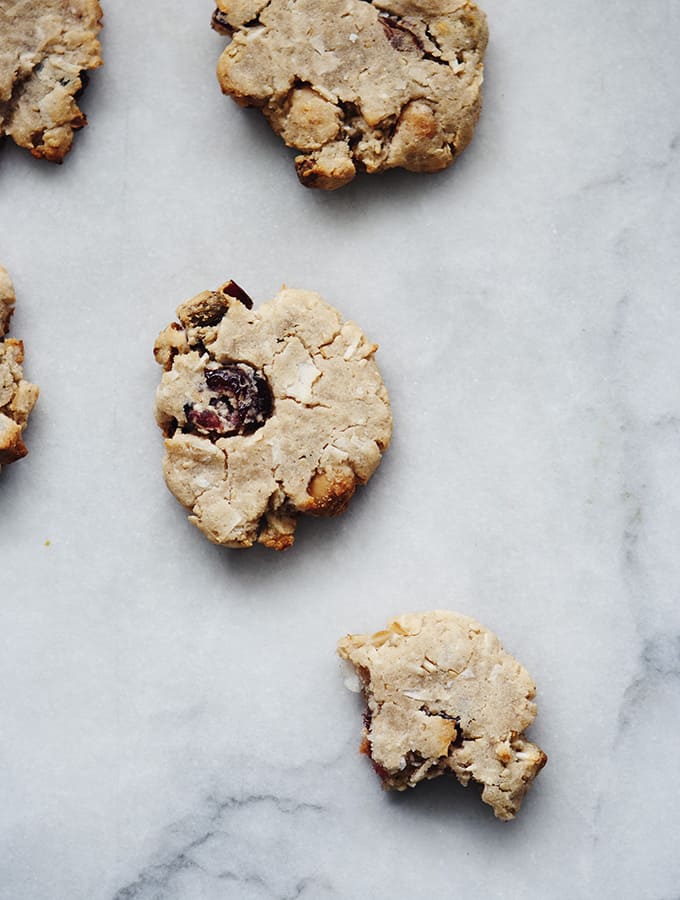 For this recipe I used golden monk fruit sweetener and Cassava flour, avoiding sugar and grains. The large chews of cranberries and golden raisin are counter played by the salty crunch of the macadamia nuts. A cookie you can feel good about eating.
Simplicity and mindfulness in the kitchen, always a little jewel.
As always, enjoy. B