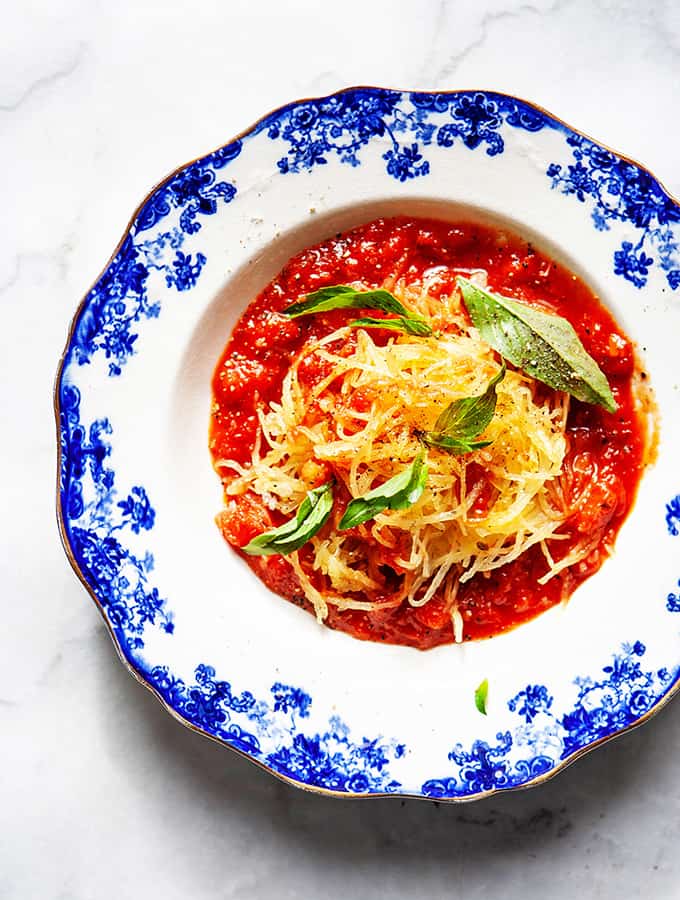 Got 15 minutes? A spicy Italian pasta sauce is minutes away, and made with just pantry basics. Bijouxs Basics: 15-Minute Arrabiata Sauce, another jewel to share.
15-MINUTE ARRABIATA SAUCE
This recipe is a testament to cooking with friends, there is always something to learn. Many years ago I was invited by a new friend to stay for dinner. As we sipped wine, my hosts most casually put a pot of water to boil for the pasta, and then made this quick Arrabiata sauce – pronto – dinner.
Truly, this recipe has become my no-brainer for a delicious dinner, especially if a visit turns into "join us for dinner." I have been making the same sauce, in the same pan for so many years and the recipe always draws rave reviews.
This simple apporach to cooking allows us to experience the Italian spirit of relaxed dining: 'A tavola non s'invecchia': At the table, one does not grow old. When we cook and dine together at home, it is a moment in time that allows us to remain in that joyful spirit, suspended in time.
FROM THE GARDEN COOKBOOK
I share this sauce in my cookbook No. 2 From the Garden. A little change up here to lighten things up is to serve the sauce over vegetables, in this case cooked spaghetti squash, made quick in the Instant Pot. Use this sauce on baked eggplant, zucchini, or pizza or flatbread, or for a quick Chicken Parmesan.
INSTANT POT SPAGHETTI SQUASH
What could be faster that 5 minutes to cook a whole spaghetti squash? Slice a medium size spaghetti squash in half horizonally, scrape out the seeds and place cut side up on the trivet in the Instant Pot. Pour in 1 cup of water, cover, seal and cook on high for 5 minutes. I allow the steam to release naturally, and test if the squash is cooked, it should pull into strands. Cook for addtional 2-3 minutes if required. Voila, Spaghetti Squash in a flash.
15-MINUTE ARRABIATA SAUCE & SPAGHETTI SQUASH
Once the squash is cooked, pull into strands, top with the sauce, some with fresh basil and grated Pecorino Romano cheese. I favor my sauce a bit spicy so I like to use Italaian Calabria Pepper Spread, think of it as Italian chile paste. It's not too hot, but flavorable enough to add to the pasta sauce. Just make a green salad and maybe some crusty bread, you are there, dinner is served.
15-Minute little jewels from the Bijouxs Kitchen.
As always, enjoy. B