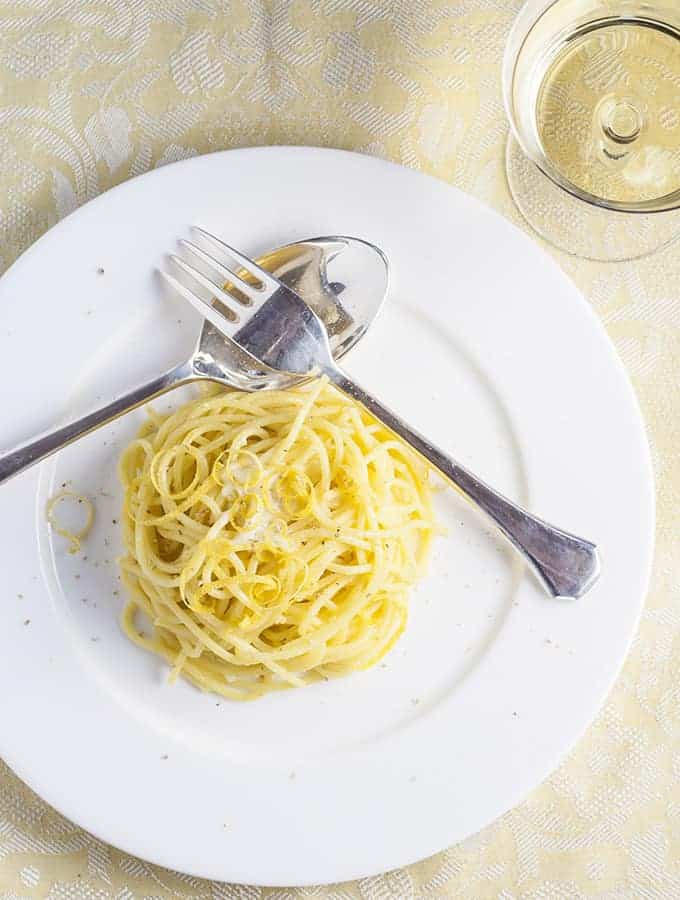 Spring Forward! 2013 Color Forecast – brights colors – tangerine, tender shoots green, poppy red and lemon zest with balanced neutrals like linen. Bijouxs cooks up a fashion ready Spring dish – Spaghetti with Saffron & Lemon, a little fashionable jewel for Spring dining and ready to serve in 15 minutes.
For designers, the color forecasts are a must read – fashion & color trends impact products in the marketplace, so as a color and material designer for retail stores, color trends were a must-must read. How about the fashion of food?
Food, like fashion, changes with the seasons and Spring brings with it a lighter more playful palette – Spaghetti with Saffron & Lemon – light and bright little jewel, a touch of luxe by infusing everyday dried spaghetti with saffron then enveloping it in a simple garlic butter sauce with a bright finish of lemon zest, all ready to enjoy in 15 minutes.
COOK'S NOTES: Saffron is a costly spice, it takes over 70,000 crocus flowers to yield 1 pound of Saffron, but spending about $10-$15  you can enjoy this elegant spice in several meals. Look for saffron threads in larger supermarkets and in local Indian markets.
A cooking tip is to place the butter and garlic a large glass mixing bowl over the pasta water for a few minutes when it comes to the first boil, it will gently heat the butter and the garlic.
The Spring forecast – Spaghetti with Saffron and Lemon – a little kitchen jewel from the Bijouxs Recipe Collection.
As always, enjoy. B