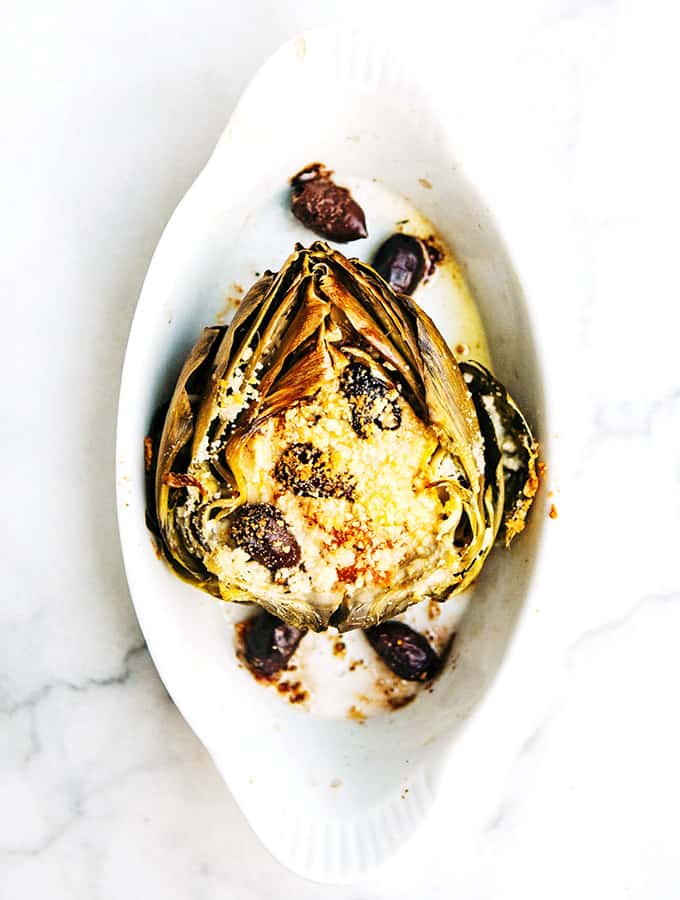 When big, beautiful artichokes come to market, I can not resist. Artichokes Provençal is one of my simple favorites from No. 2 From the Garden Cookbook. I devised the recipe so that one artichoke could serve two-always a little jewel.
PROVENÇAL FOOD
My most memorable food journey was the three weeks I lingered in the South of France. It truly is a magical place, everything I dreamed it would be. It was during this visit I picked up many new recipes to add to my Little Jewel Collection. Scattered throughout my blog are recipes collected from the South of France. This recipe is one I make over and over.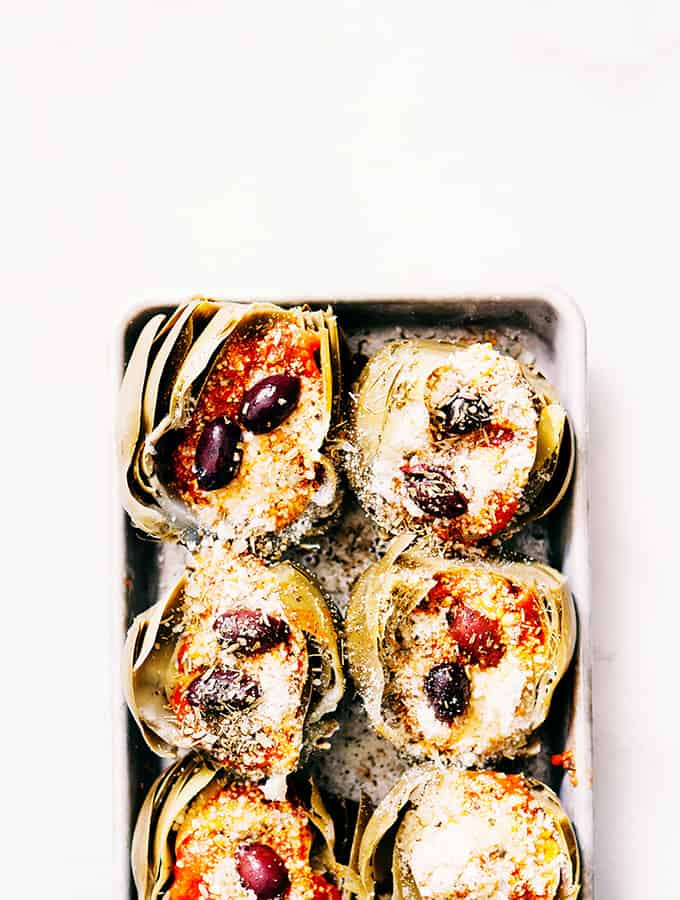 ARTICHOKES PROVENÇAL
The heady Herbs de Provence enter early during the cooking of the artichokes, priming them for the flavors to come. Bijouxs Basics Tomato Sauce, a recipe from Simca Beck via my first cooking teachers, anchors the recipe. Black briny olives and some freshly grated hard cheese top the artichoke halves.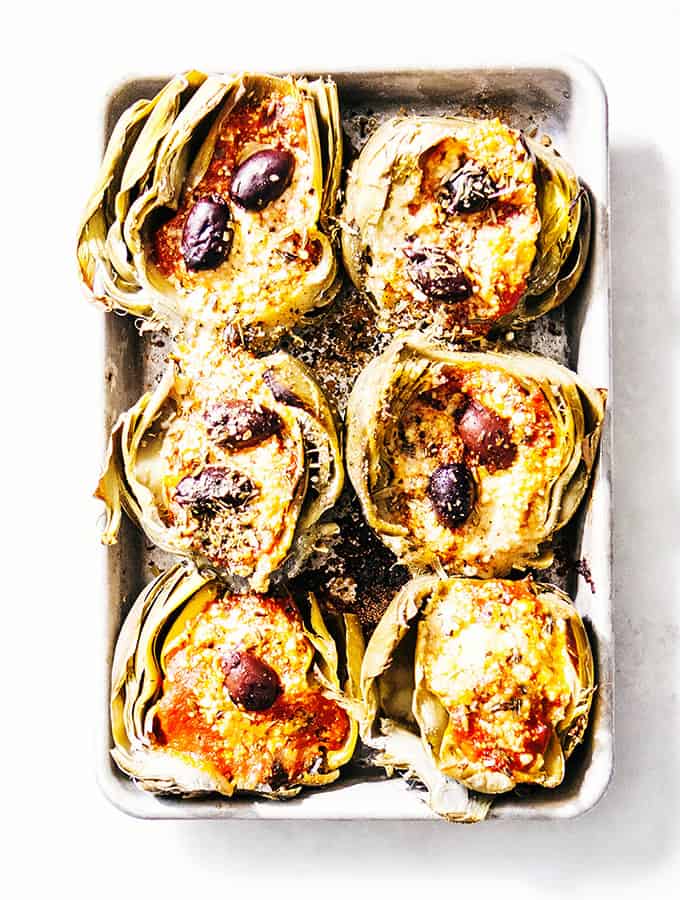 It's brilliant to slice/serve the artichokes in half-more servings per choke and each half creates a small vessel to hold the rich tomato sauce for dipping. Cooking, trimming, cleaning and then baking the artichokes makes enjoying them so much easier. They also can be made ahead and reheated. I have added a side of my simple Penne Arrabiata , also featured in No. 2 From the Garden Cookbook.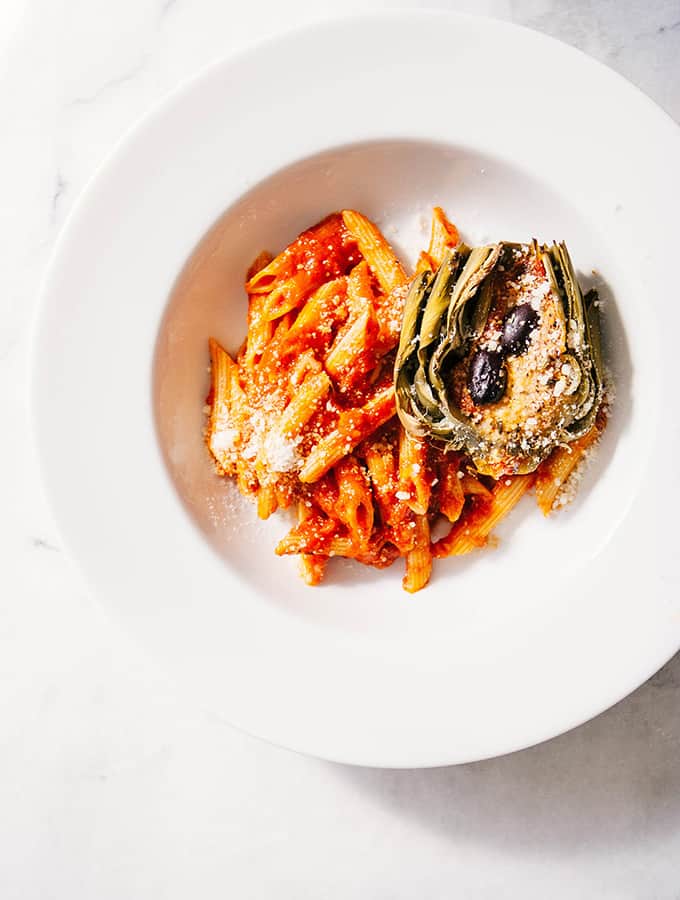 BIJOUXS LITTLE JEWELS FROM THE KITCHEN
As the recipe collection grows, so do the recipes available here on the blog, at last count we are on recipe No. 410. I share the recipes I enjoy and have made many times over in my own home.  People often ask what kind of food I cook-my answer, everything. There are recipes for everyone's tastes and cooking skills. I love sharing my collection of recipes gathered beginning when I was 16 years old.
I hope you enjoy this simply beautiful collection of recipes and my very unintrusive website. I have designed it all with you the home cooks in mind, please enjoy.
As always, enjoy. B